Discussion Starter
·
#1
·
Hey guys,
Was out at the International Motorcycle Expo in Long Beach this past weekend. Met up with members RWALL, N2Wheelies, ZippyTLS & some others. Some neat stuff out there bike wise but most are a bit out of my budget at this point :banghead.
But then I saw this cutie riding past the booth I was working at on top of an ice chest. Yeah, a motorized ice chest! Very cool. What a concept.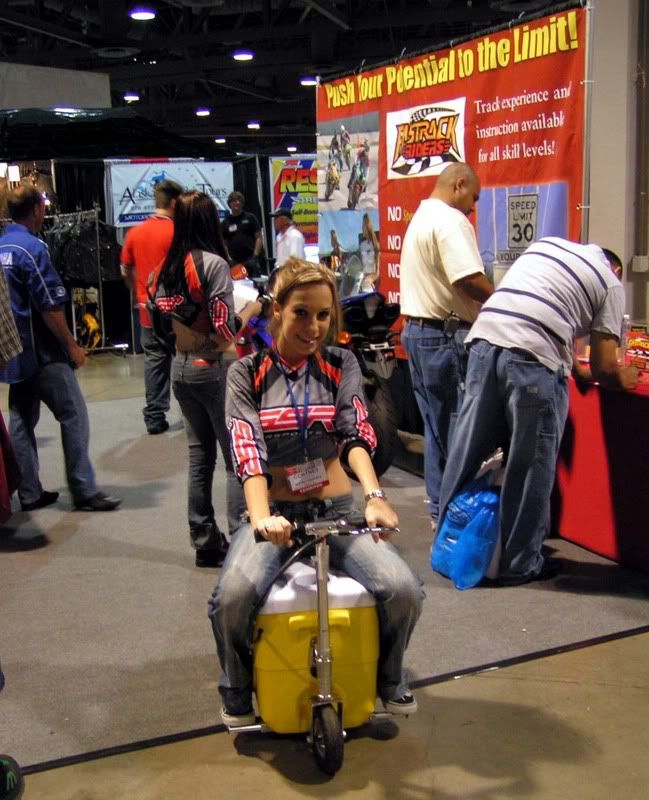 Another view, what can you pack into this thing?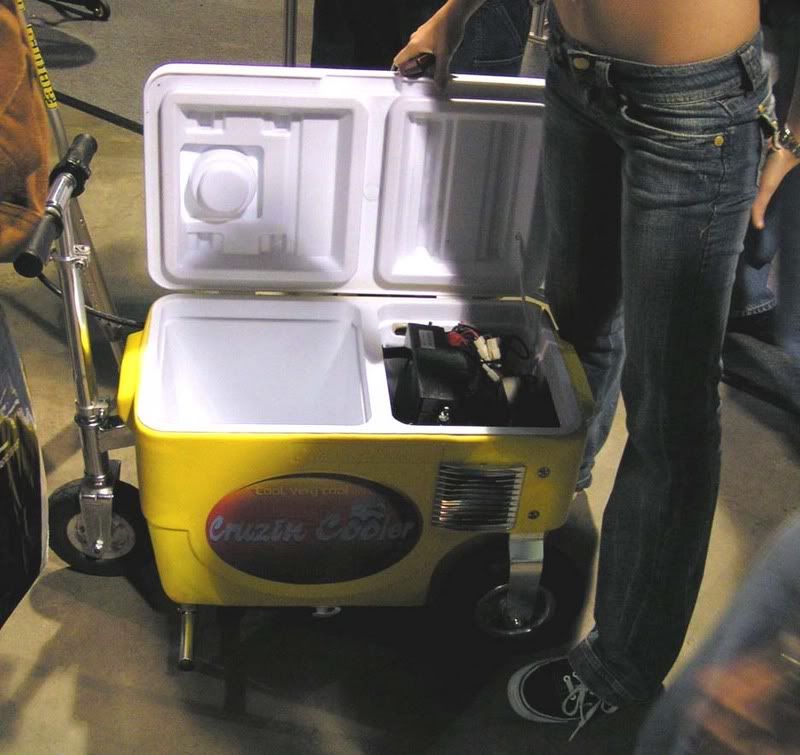 How about a look at the rear & the drivetrain: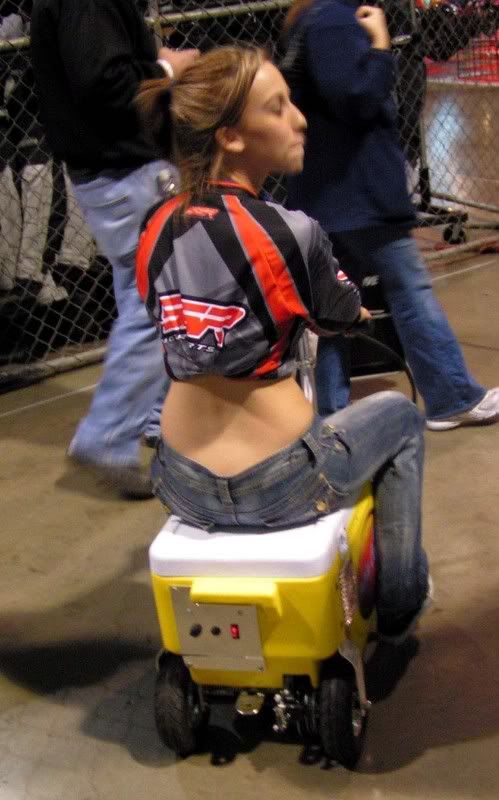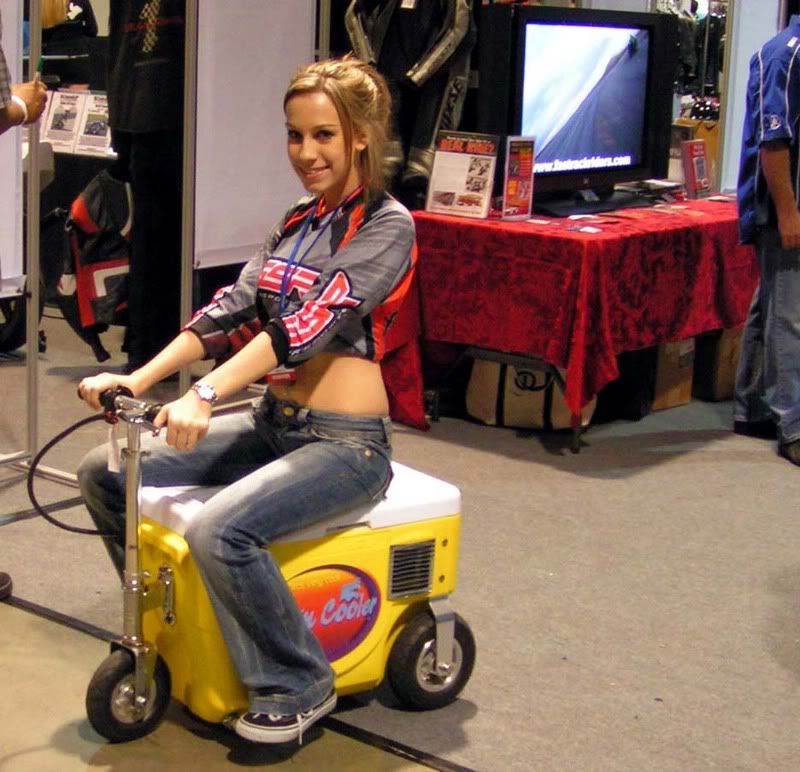 Yeah, Courtney even let me take it for a spin around the walkway. It has a good amount of torgue & I rode the low-po 50-300XE which is the 300 watt electric model. They have a 500 watt model as well, a 4-stroke gas powered model & even a 2-stroke model that N2Wheelies can figure out how to turn into a wheelie monster cooler from hell! There is an optional hitch assembly so you can tow another cooler behind the one you are riding on. The one I test rode weighed 65 lbs. without drinks & can get right around 15 mph. Max weight you can stuff onto that cooler is 300 lbs. but to do that I would put a little bracing on the front end (where the front end clamps to the cooler). Not a bad little pit cruiser...