Discussion Starter
·
#1
·
So I got myself my second TLS, an 03 with a R engine after missing my 97 for the last 10yrs. Gotta say I still miss my un-neutered 97 but maybe the tre mod will make it better.
Anyways I noticed my suspension was really sloppy so I tried adjusting the damper to no effect. Then I figured since I'm 250 and the last guy was only 150 maybe the preload needed adjusting. So I went to take off the spring only to find the bottom bolt was completely seized and only cutting it would get it out.
While I was in there I realized both the bolts holding the damper were snapped which is why adjusting it did no good.
So since the bolts snapped on the last guy too I figured it'd be better to replace it. Since the bolt on the shock was seized I figured the bitubo was out. I wish I could have got an online like my 97 but they no longer make them so r1 shock it was. I was a little worried about the crack in the frame by the bolt but from what I read it'd be ok and so far after a month no issues.
I got lucky and got an 06 r1 shock off eBay for $25. I was able to get the spring off using ratchet straps.
Finding a bracket was the hard part. Most everyone that used to supply them on the forums no longer does. So I had to take these pics to a local fabricator:
Nick at Mountain Man welding was able to design and plasma cut a bracket for me for $60. Not as pretty as some of the other ones but it gets the job done without blocking the adjustment screw.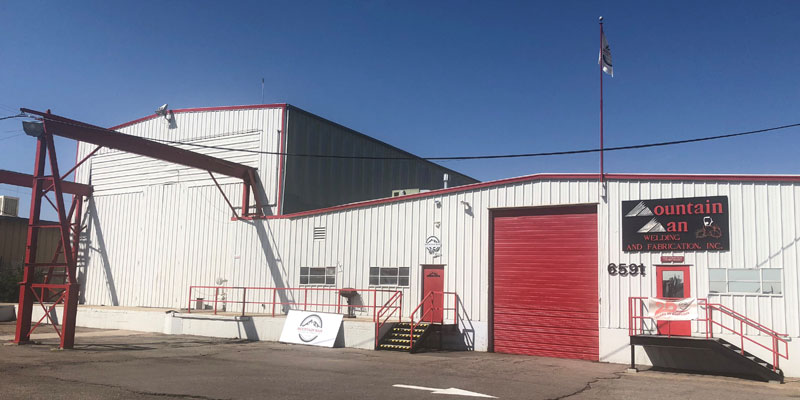 Mountain Man Welding & Fabrication provides mobile welding services for water treatment facilities, oil & gas pipelines. We employ metal fabricators in Colorado.

mountainmanwelding.com
[email protected]
I bought my bolts and spacers from McMaster carr:
1JIS High-Strength Steel Flanged Hex Head Screw
M10 x 1.25 mm Thread, 60 mm Long
95735A6611
pack of 108.16
pack$8.16
2JIS High-Strength Steel Flanged Hex Head Screw
M10 x 1.25 mm Thread, 100 mm Long
95735A1131
pack of 1011.11
pack$11.11
3Aluminum Unthreaded Spacer
16 mm OD, 20 mm Long, for M10 Screw Size
94669A3631
each2.52
each$2.52
4Aluminum Unthreaded Spacer
16 mm OD, 5 mm Long, for M10 Screw Size
94669A3592
each2.22
each$4.44
5General Purpose 316 Stainless Steel Washer
for M10 Screw Size, 10.500 mm ID, 18 mm OD
98690A1151
pack of 508.57
pack$8.57
6JIS High-Strength Steel Flange Nut
Class 10, Black-Phosphate, M10 x 1.25 mm Thread
95108A1031
pack of 507.40
pack$7.40
Way more than I needed, but oh well. Only issue I had is with the long bolt being only partially threaded. I found the cheapest option was to borrow a die and cut set and fully thread it with an m10 x 1.25.
The bottom of the shock didn't quite fit so I had to shave maybe 1 mm off the eye of the shock with a metal file
Also fitting the mudguard back on required cutting. Heating up a knife with a heat gun made it cut like butter.