About 10 minutes down the road from my house, this is the peak called China Nose. I don't know how tall it is but my rough guess is about 2000 feet difference between the valley floor and the peak: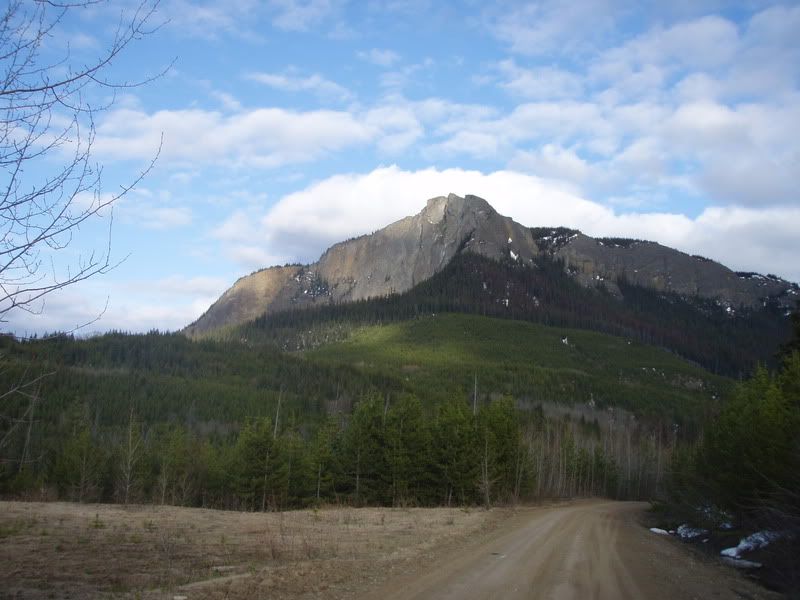 A closer view about halfway just past the cut getting into the older growth forest.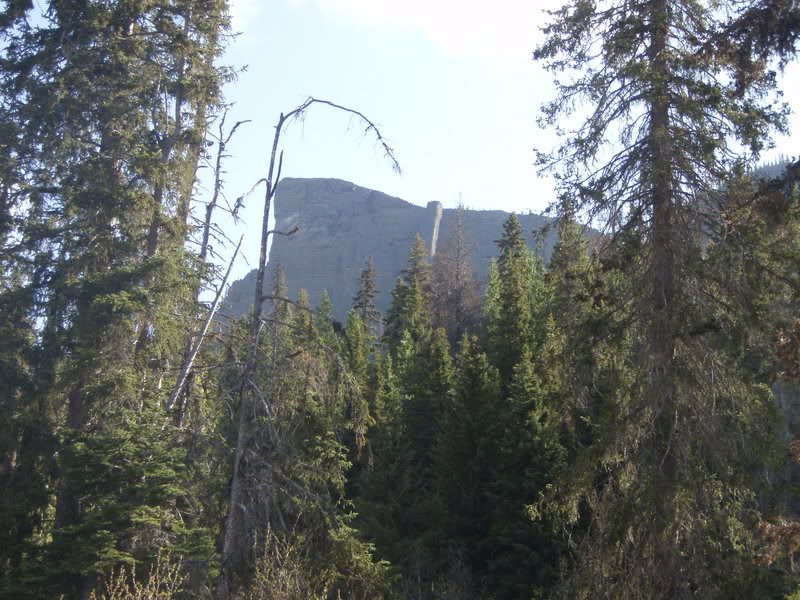 My hiking partners.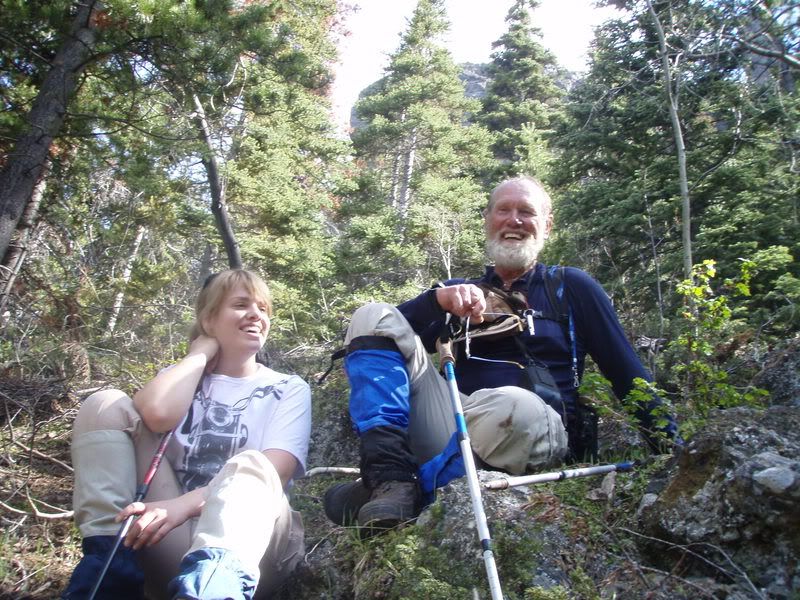 About halfway up the actual mountain, I felt like we were being watched and saw this critter poking its head out from a ledge above. I've been close to bighorn sheep before but I've never been this close to a mountain goat. Very fluffy, agile and FAST. He booked it out of there but not before I got this shot.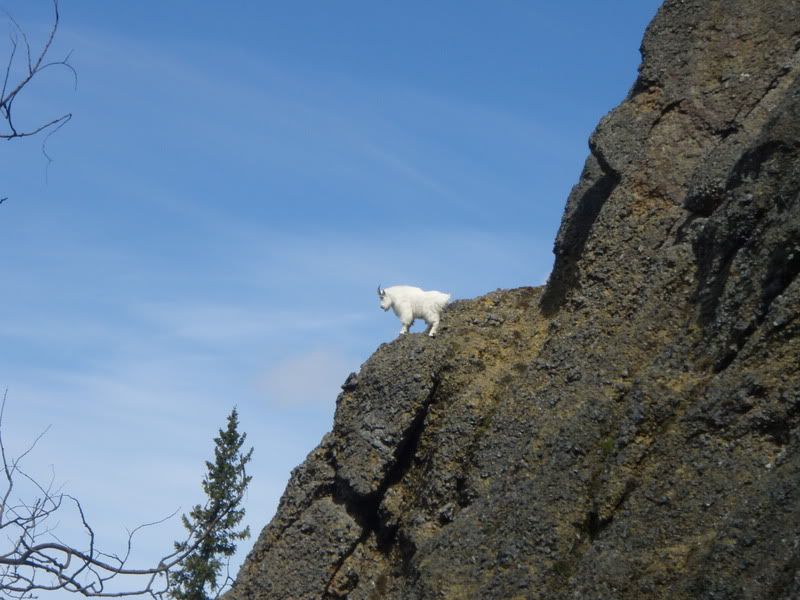 Hard to believe this is just the halfway point to the summit on the actual rock face. That snow covered mountain in the distance just left of centre is Hudson Bay Mountain.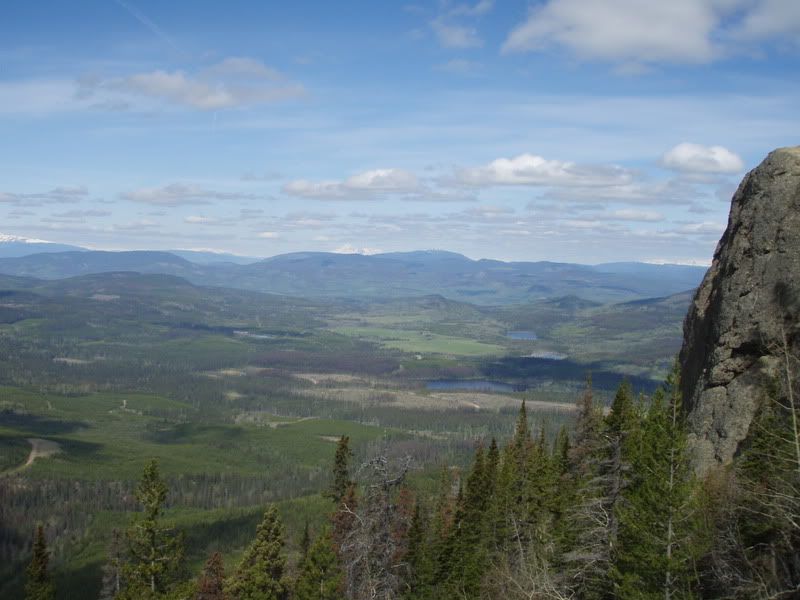 The Summit. Not a bad view at all!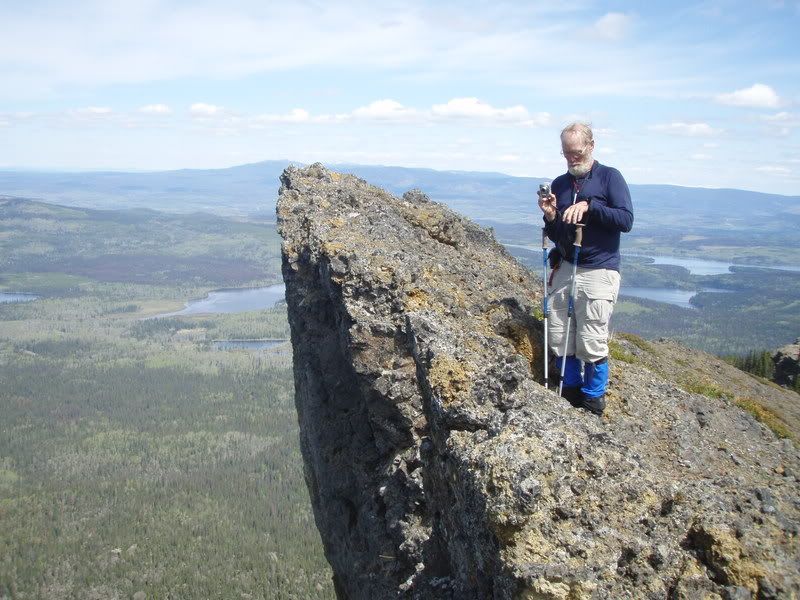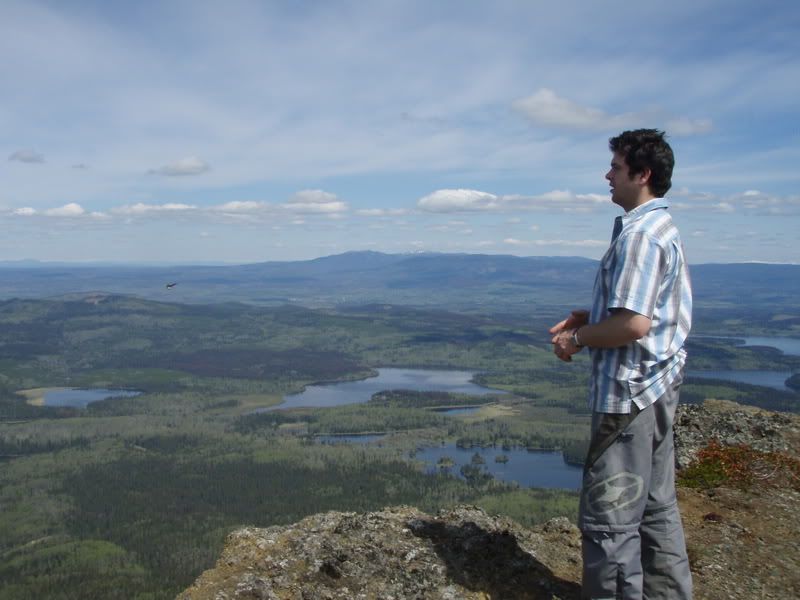 Anyone base jump? I might not be the best judge but this looks like a good 1000 feet of air to me.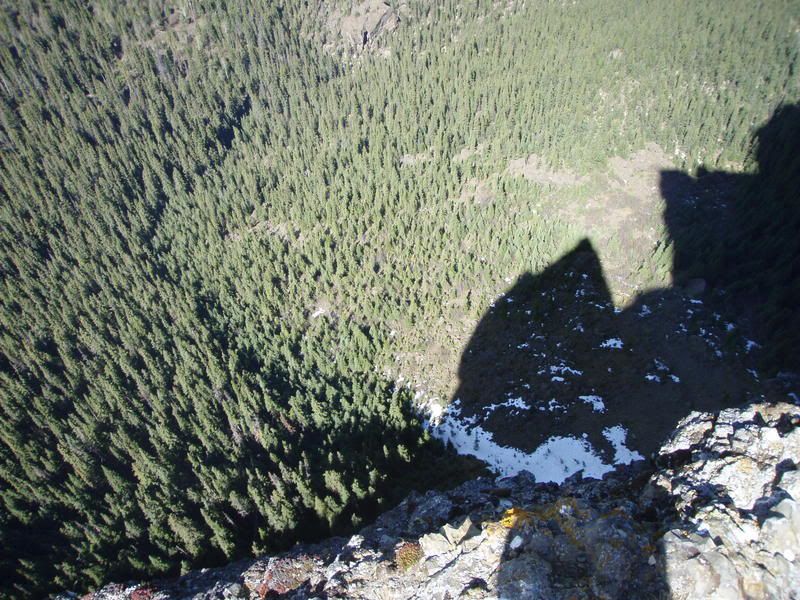 Remember that rectangular shaped rock on the face you could see clearly from the pictures on the way to the mountain? This is what it looks like from the top and if you look closely you can see a girl sitting on it.
You can see evidence that the whole mountain is slowly breaking apart but an extra 200lb's is nothing, right?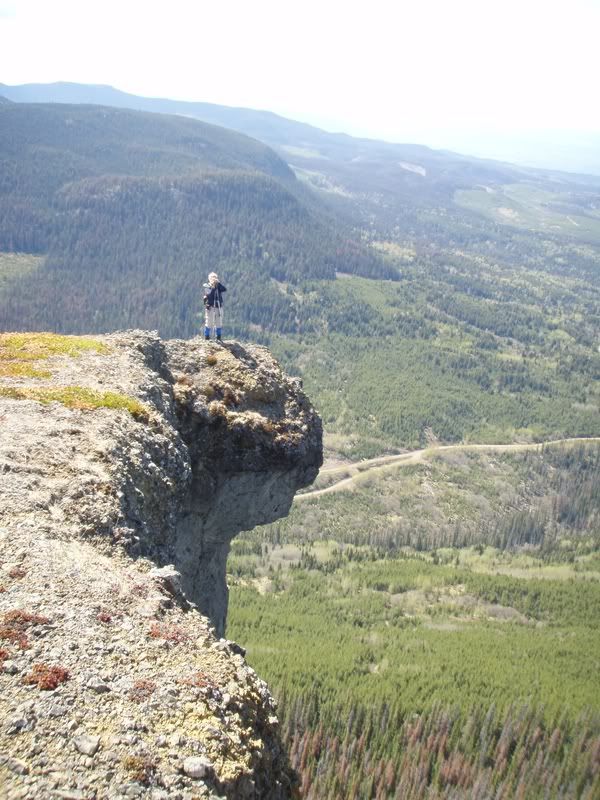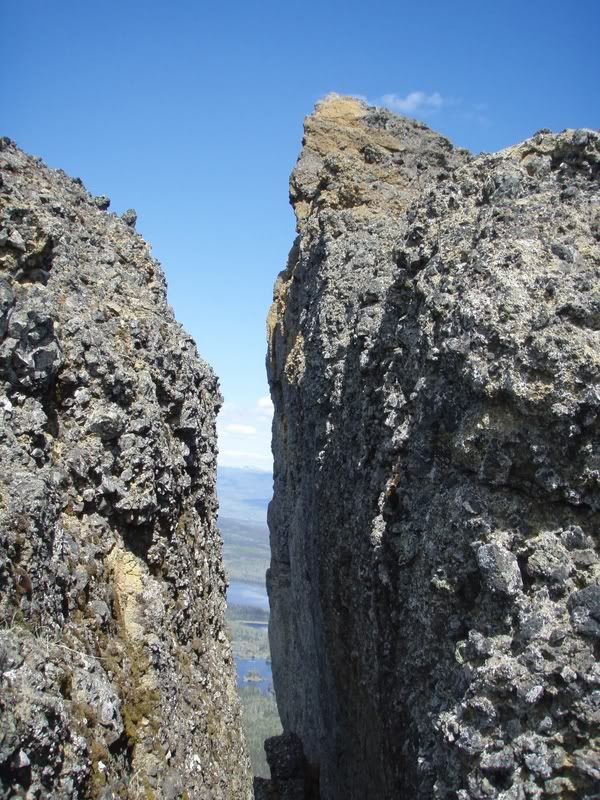 We all had to do this. It doesn't seem like much but knowing that there's nothing but 1000 feet of air below you, you can't help but feel a bit queezy standing there.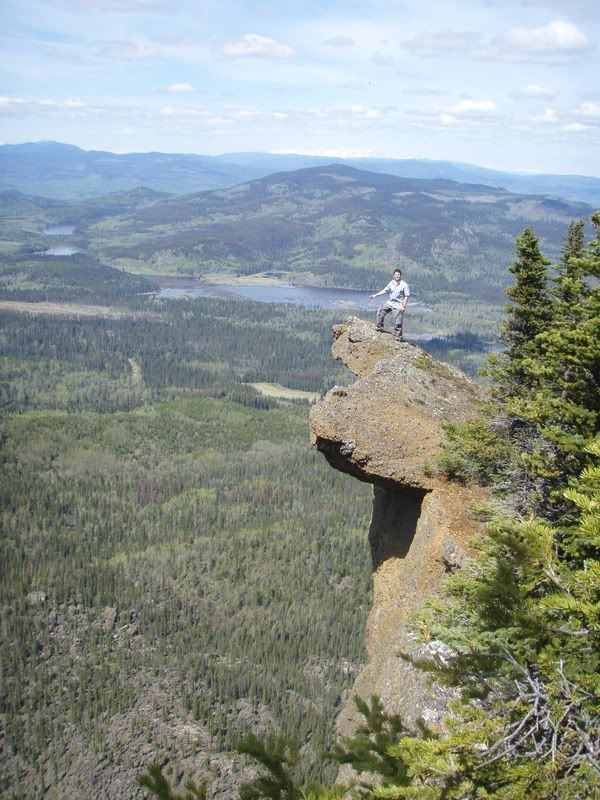 Would you believe she's afraid of heights?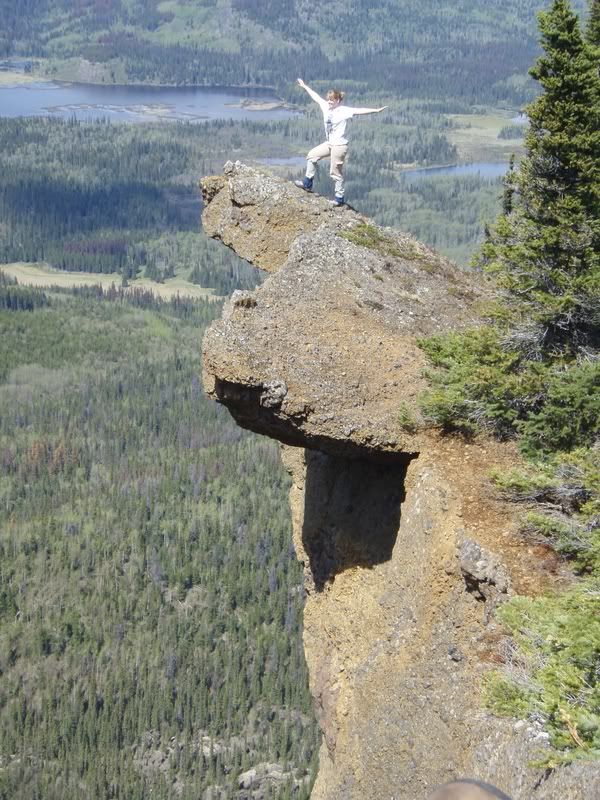 A good view of most of the face.
Interesting to get an arial perspective of all the landscape. It used to be so much greener here. All of the dead forest you see is beetle kill. The only green areas are the ones that were cut before the beetles came through and wiped all the pine trees out or where the trees are mostly Spruce or Fir. Anything mature Pine is dead. It will all recover but it will take many years.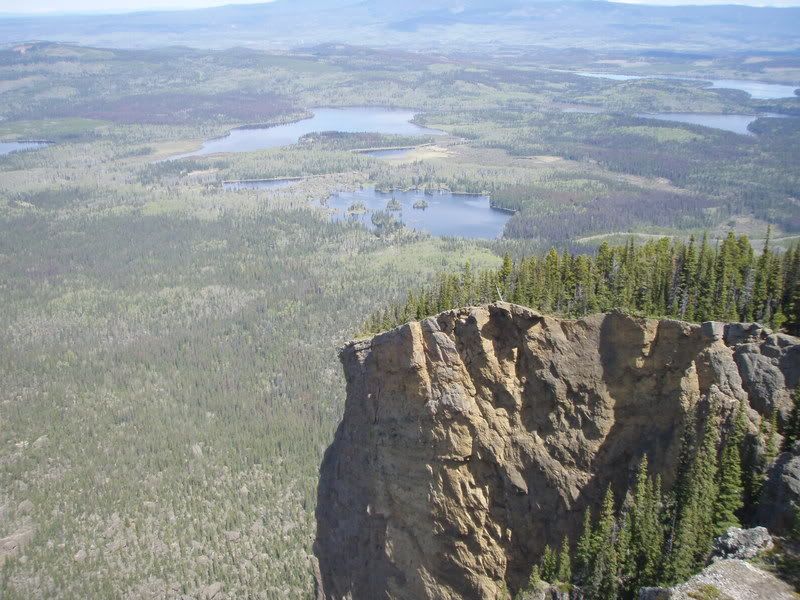 All in all, such a fun hike. Being so close, I know I'll be back soon.