Discussion Starter
•
#1
•
allrighty then. i said i would post a few pics of the latest makeover for my bike but they didn't quite turn out to good since i used a cheap disposable cam but something is better than nothing.
i tried to take some semi artsy style photos at night in the back of some building trying for a slight industrial feel to it. but what i thought was adequate ambient lighting to show through in the pick and give a nice subdued gritty feel to the pic turned out to be fook all on the negatives.
so with out further adue:
sweet
stylin and profilin'
this one you can kinda make out the hugger and heel gaurds but like i said earlier the photo quality is for shit.
also really crappy quality (very sorry guys i swear i thought there was going o be enough ambient light. the film in the disposable cam is hella crappy)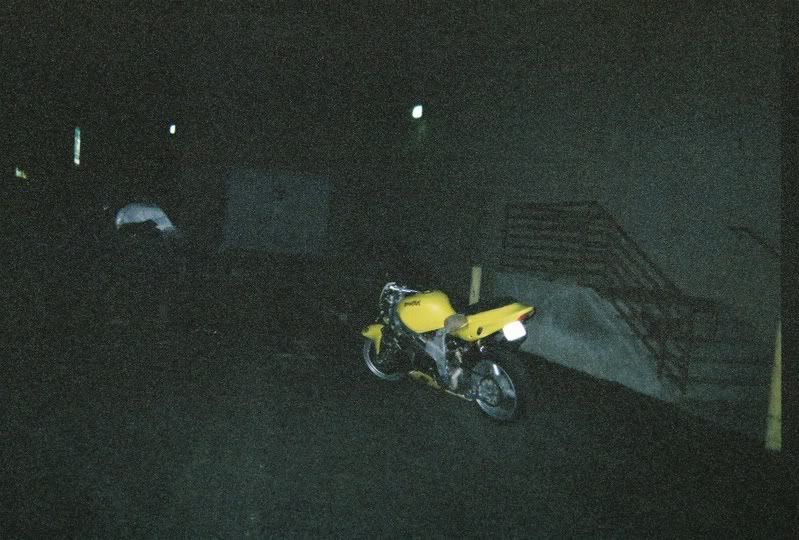 i'm thinking a good quality digi cam is going to definitely be on the christmas list.
sooooo....wacha guys think? is it:hail or is it:confused