:blush
well i still havent cracked the manual on this motor split. granted ive seen portions of it before.
thanks to doug for shooting me his stator tool on a days notice :hail
so whats left? run out the bolts and whack it with a block of wood? :dowhat the cranks turns like a dream, gears and dogs look good too.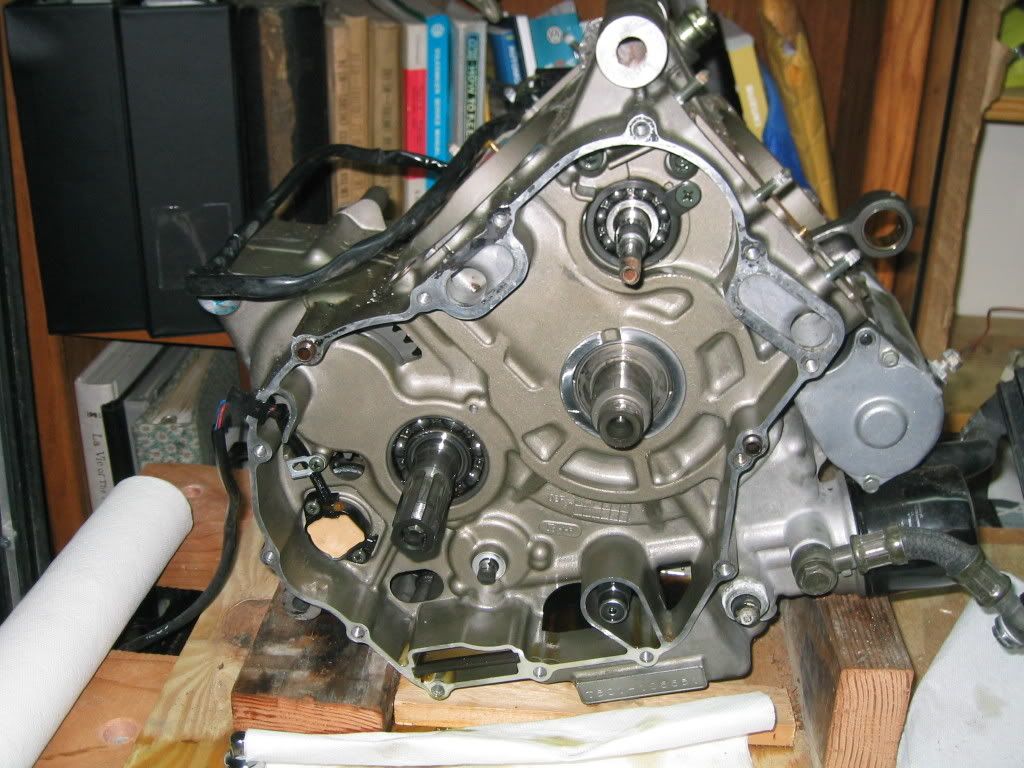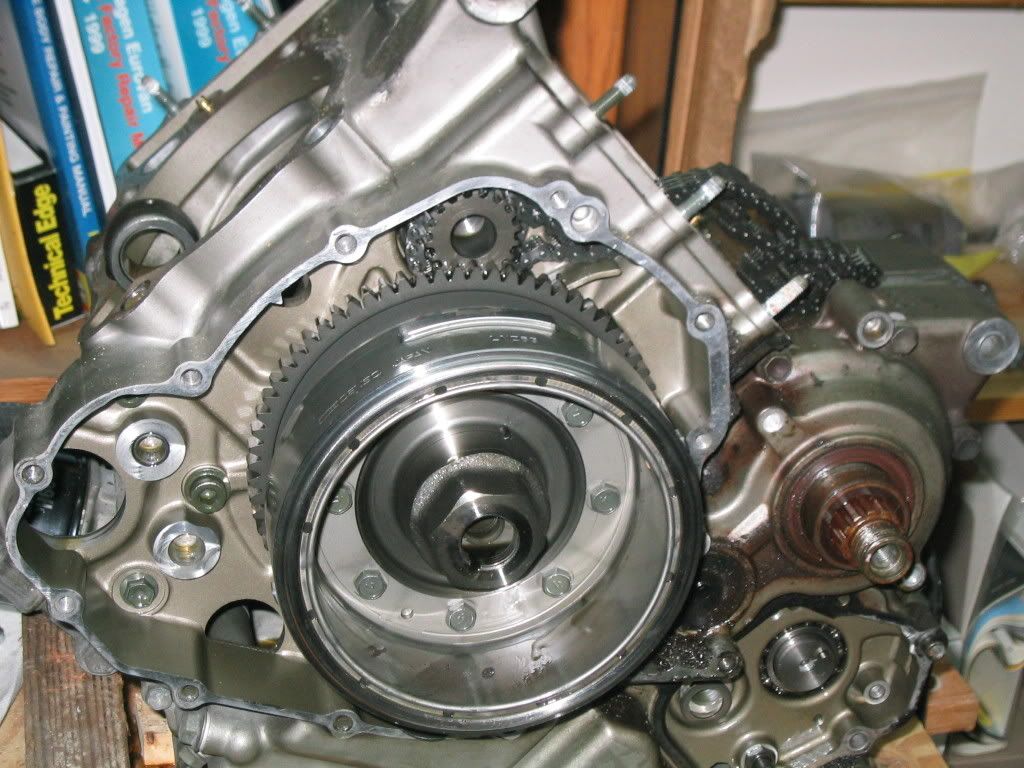 ok, i read the manual and it calls for the magic case splitting tool. figures. ive got a slide hammer and some threaded studs.... :banana