Discussion Starter
·
#1
·
Single sided exhaust how-to. I figured I would repost this with larger pictures now that I have figured out how to do it...Also since my whole bike is apart for a complete overhaul I don't have nice clean bike right now but I think you will get the general idea by looking at the pics attached.
Being the most recent owner of a heavily abused '00 TLR and seeing how ugly the Yoshi RS-3 stainless exhaust was anyway I sought out sage advice from the all knowing TL gods on how to do a SSE on a TL through the TLZone search function. Thanks to BurnCycle he showed me the way and I now have my own very clean SSE RS-3:thumbup Thanks for everyone's patience as I am figuring out how to write enough code in order to put this post together:banghead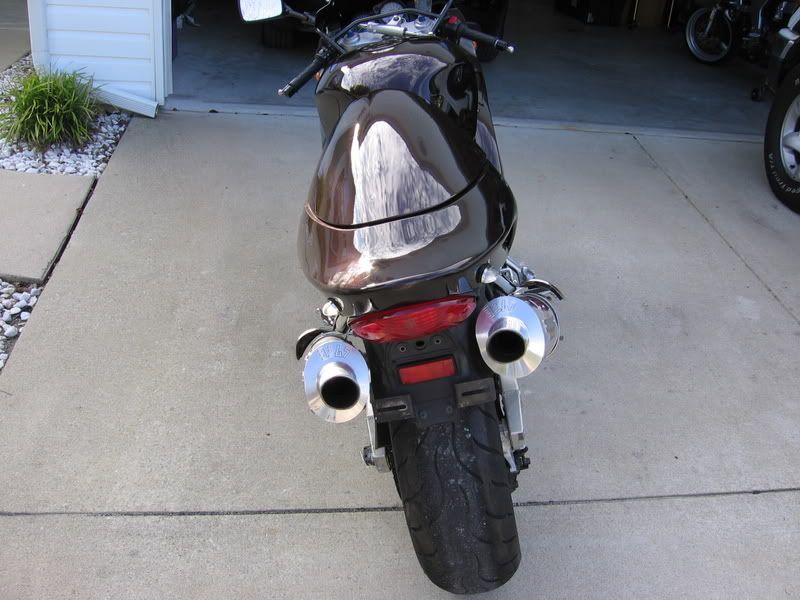 Take your stock yoshimura header off. It should look like this.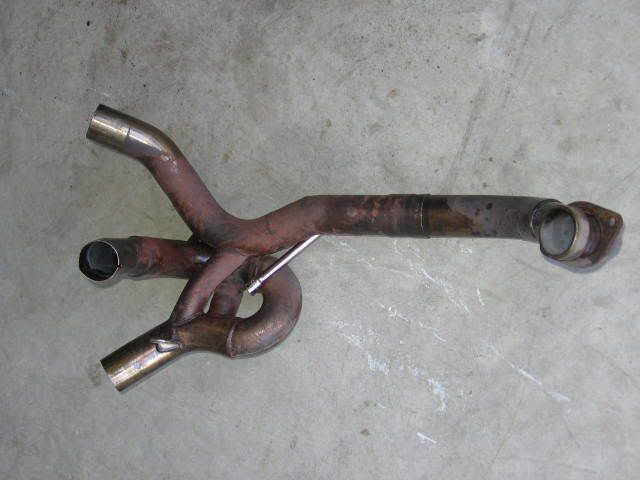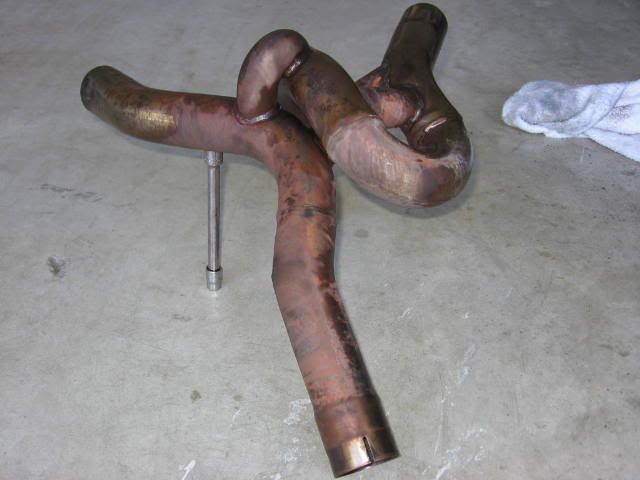 Take a copy of any pictures you can find of how the header pipe needs to be cut in order to make sure the exhaust shop or stainless steel welding specialist knows what you have in mind.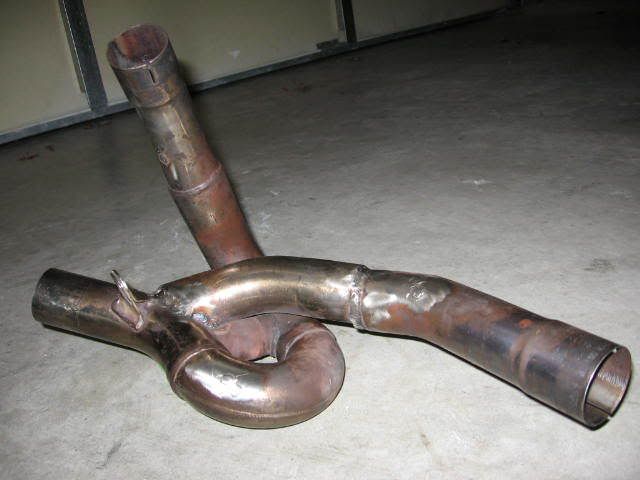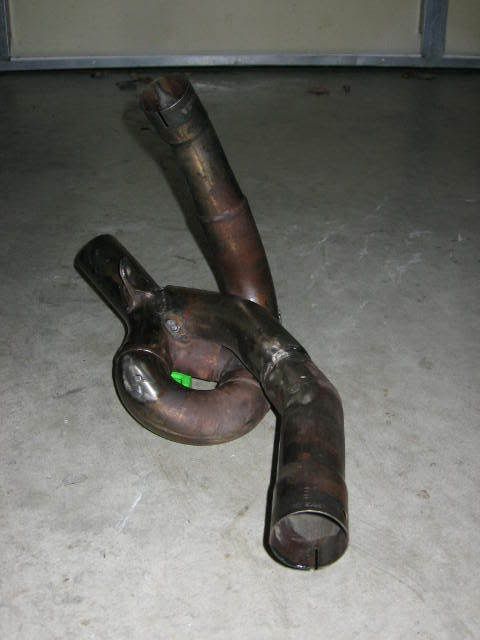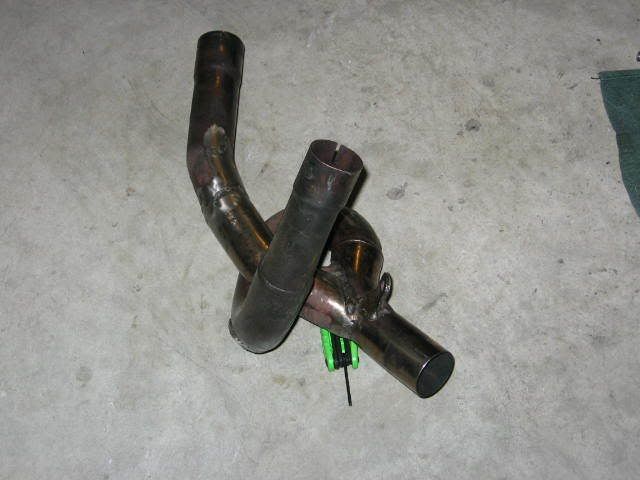 I had them cut off the left side of the header at the point where it is going to give you enough pipe for them to be able to re-use it when the weld to crossover pipe to the right side loop on the header. Have them weld some cross braces on the mid pipe area before they cut it otherwise it will move and the whole deal won't bolt back up together and then you'll be freakin' pissed. Once complete it should bolt right together like this.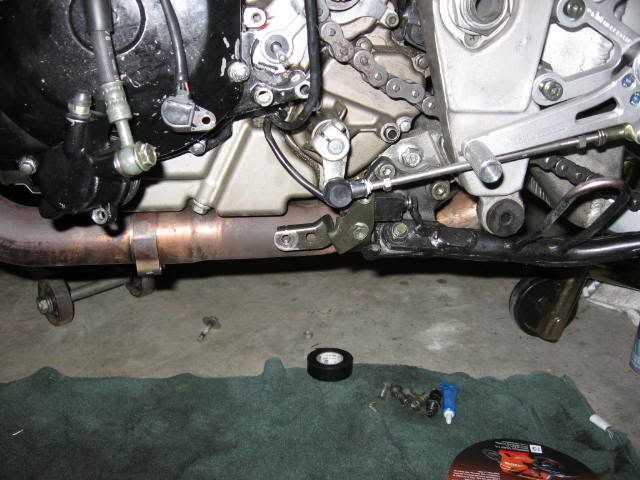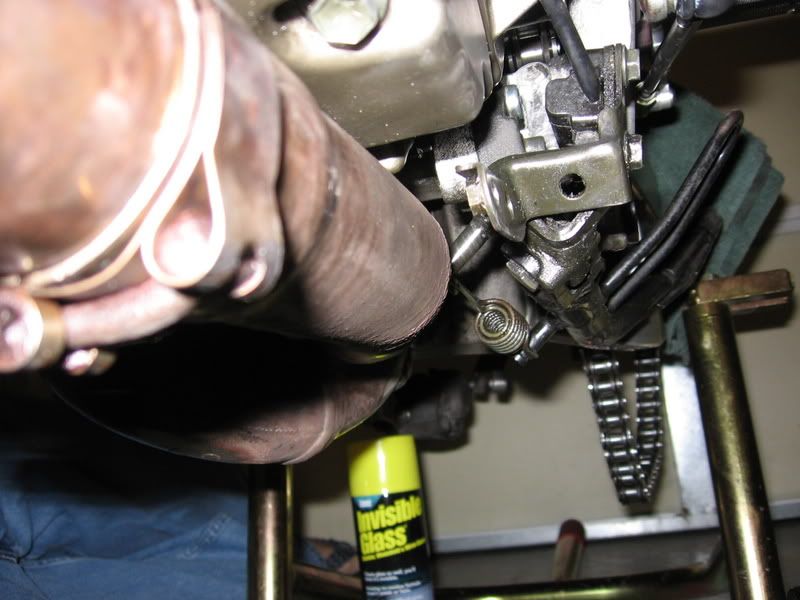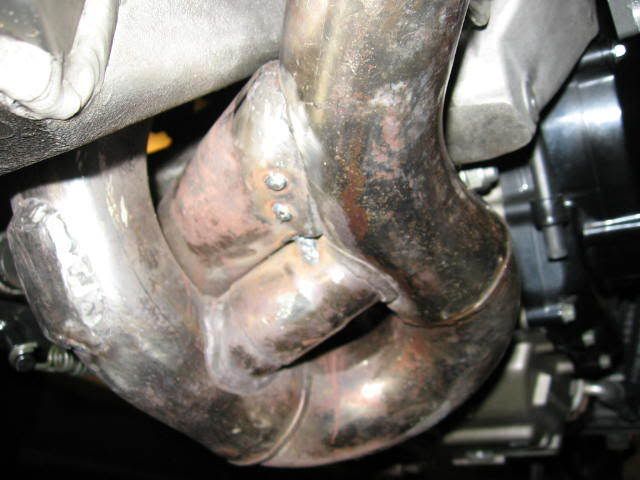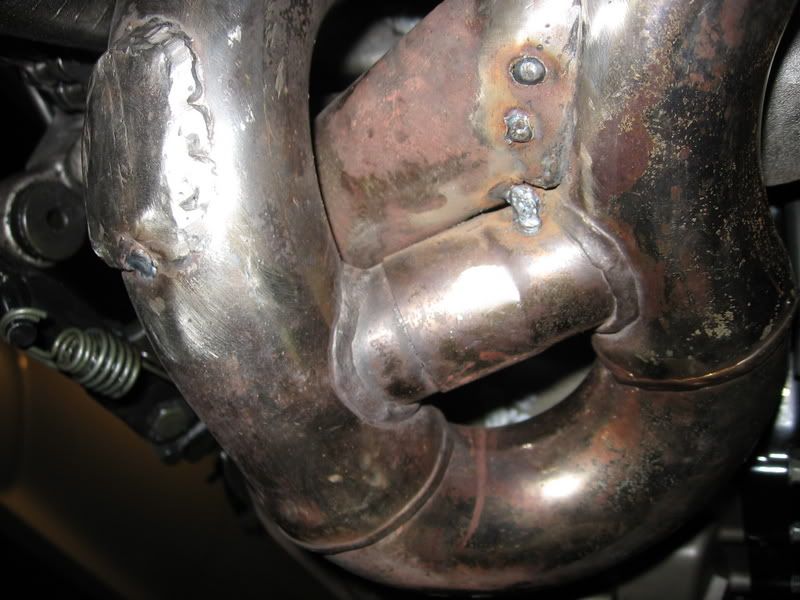 Total cost - 2 hours of shop time = $120. Having the only a single sided exhaust TLR where I live = priceless.