Discussion Starter
·
#1
·
Just got done with my cheap race plastics that i picked up.
Went from this: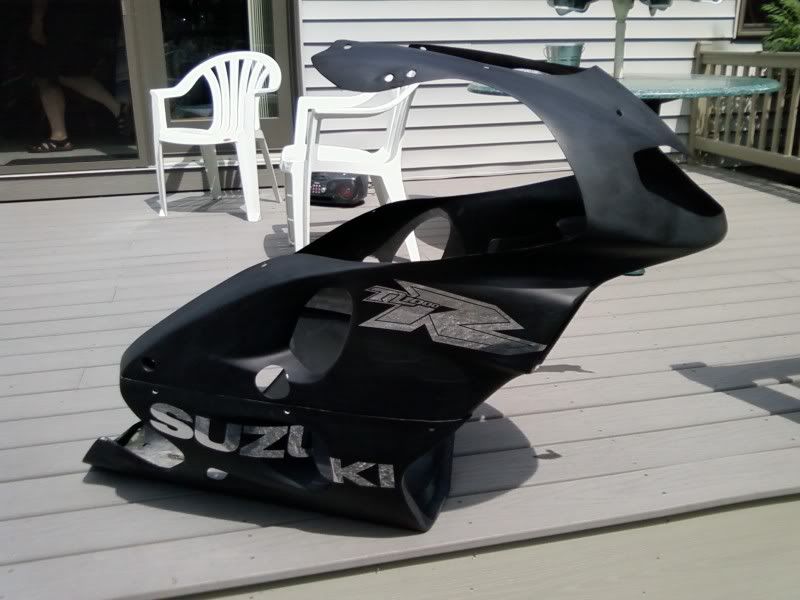 To this: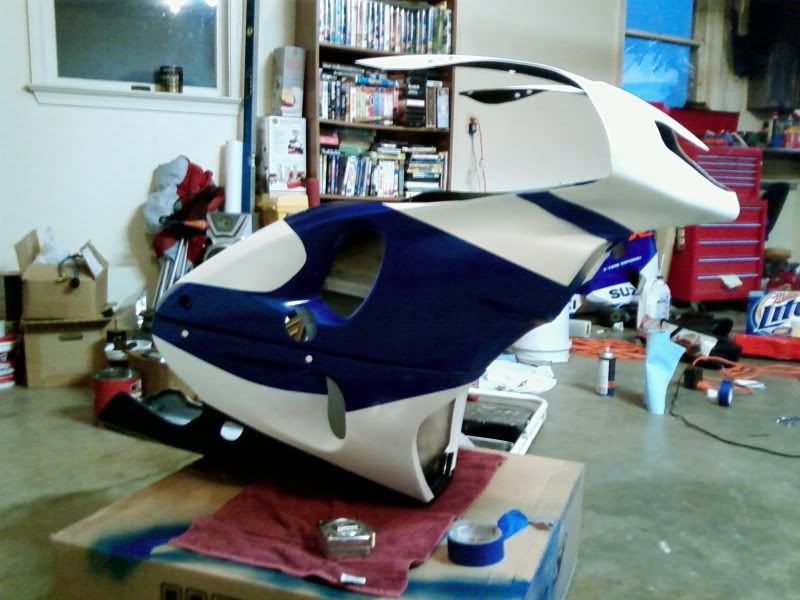 To the currently still tacky: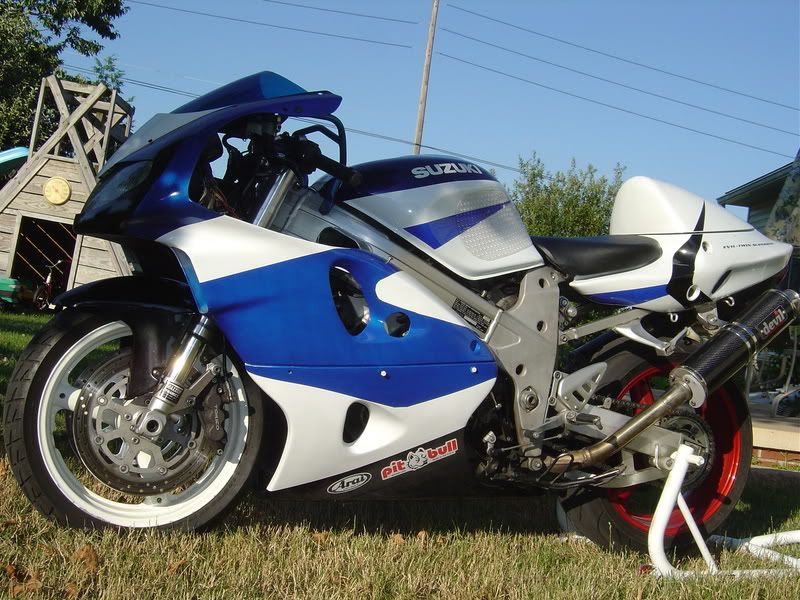 All with some good ol fashioned Krylon paint. I didnt think it turned out all that bad for a $20 paint job thats prob going to end up skipping across the pavement anyway. Now if i could get the bike to run id be ready for my track day. :laugh I know most of you have more talent than i have with a paint can, so post em up.
Jesse