Discussion Starter
·
#1
·
After reading and asking for opinions on here, I decided to repair my leaky TL's fuel pump gasket and change out a few other things while I had it apart.
I started re-assembly on it today, but hey it looked like a TLS so I took a photo before going further :laugh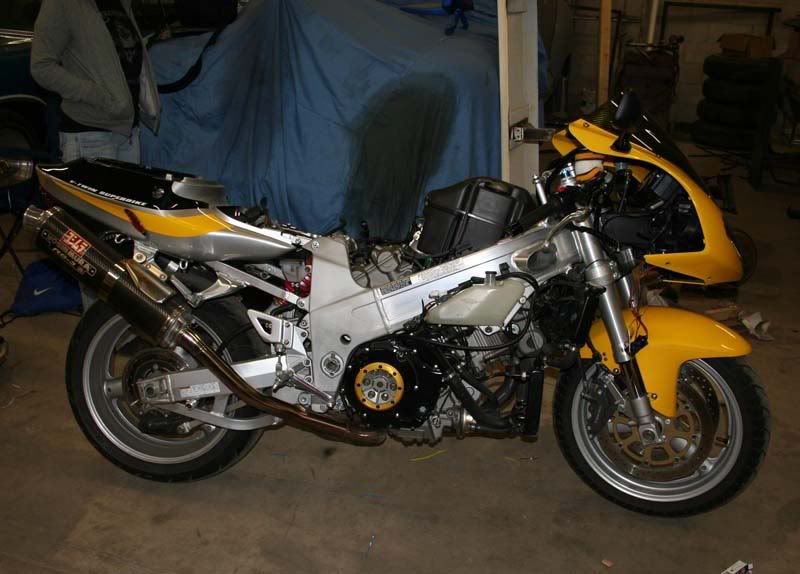 Anyways, I removed the tank to take out the fuel pump so I could replace the fuel filter, as well as the fuel pump gasket. Someone mentioned cleaning a bag that was attached to the pump somewhere, is this black rubber bag what they were referring to? If so, it is already clean so no issues there :hail
After I removed it, I cleaned up the surface where the gasket itself will seat once it comes in
And while I was under there, I added some more led's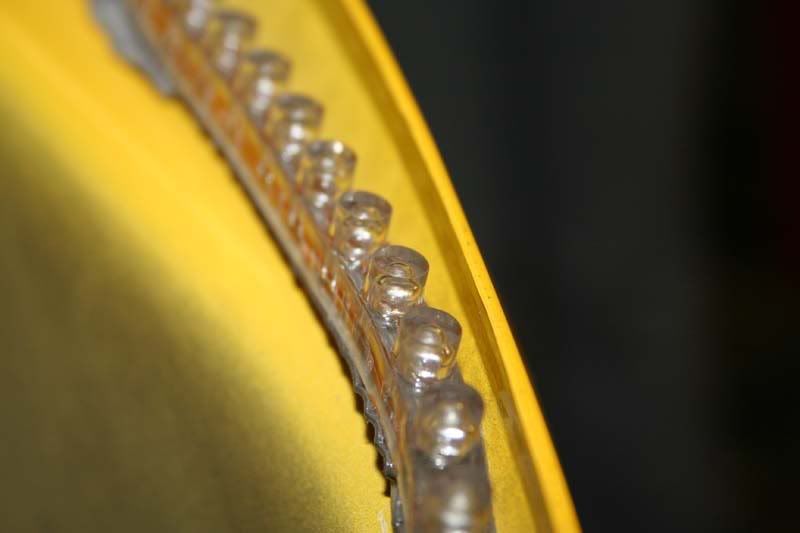 So now the plastics were off for adding other leds anyways, so I figured I would change the plugs. Super easy task once the tank is off for the rear plug, for the front plug you remove the 4 bolds holding the radiator in place - allow it to drop a few inches, and then you have very easy access to the front plug. I replaced them with NGK Iriduims since that seemed to be the hot plug here on the forums, and at 6 bucks each I couldn't go wrong!
And I'm sure you noticed in the first photo, but I decided to do my own version of the gap mod. I found in the how-to section a similar version, but I didn't want to have everything exposed and I do not like the look of the hugger so I decided to cut off the section of plastic that held the rectifier, made my aluminum tray and cut slashes into the existing under tray to slide the aluminum one into, then riveted it into the stock sub frame to get this look: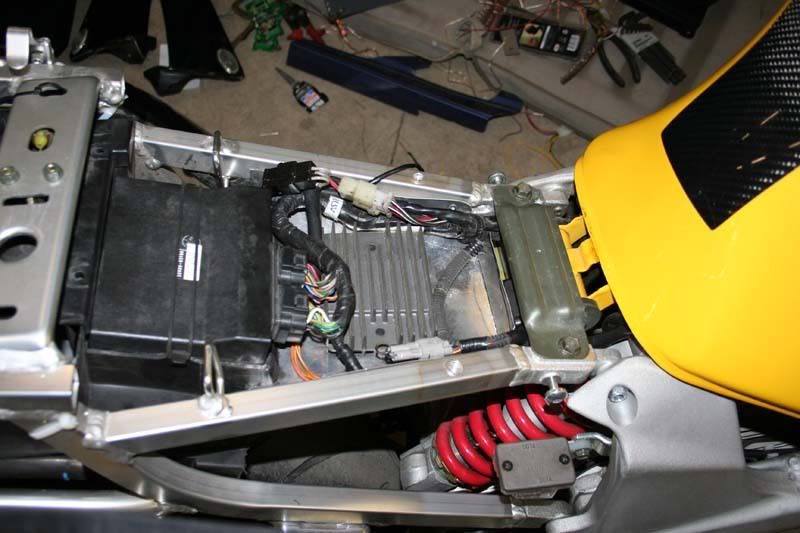 I did it this way so the rectifier wouldn't be hanging down in the open, and with it on the aluminum it will stay plenty cool. Also, the wires being on top keeps them out of harms way.
And this last photo is of my bike computer, someone asked how I had it mounted in a previous thread so here is the photo. I used a small piece of aluminum and a factory screw to hold it in place and it works wonders.
I decided to do the air box mod, but I don't think cutting out the extra area would make a big difference once the flapper's and actuators are removed, is it necessary to cut out the plastic as shown here:
???
Thanks much for the assistance, makes modding the bike a hell of a lot easier. I wish there were forums like this for 62 caddy owners, most of those guys change their oil and get over excited about that. Not too many running around with suicide doors or air ride :coocoo
Anyways, the gasket and filter should be here tomorrow. If anyone see's anything I should do while it is apart please feel free to suggest it. I have been pretty busy with my small bike collection and I may have missed something of importance. Thanks for your time.