·
Chief Moderator for my kids Julia & Kristen,
Discussion Starter
·
#1
·
I've been boning up on the '06 Yamaha FZ-1. My local dealers are selling them for $7,999. Knock off the setup charges and I am gonna buy one. Here is one with the Yamaha accessory lower fairing and a Scorpion can :drool
The FZ-1 is a bit TL like as they come imperfect from the factory, but they respond very well to mods. Like a TL, one just has to spend money. It seems Yamaha neutered the midrange power somewhat via electronics and such, but hogging out the stock airbox, adding a properly mapped PCIII, a Dynojet ignition advancer module and a slip on yields 147 hp and a fat midrange curve. I call 100 hp at 7,000 rpm TL like midrange and then of course that is followed by 147 hp party on top. All this in a comfy good looking nice handling and comparatively inexpensive bike. It baffles me why these are not selling like free beer.
First up, the airbox mod. Looks easy enough
Choked up stocker:
Opened up heavy breather: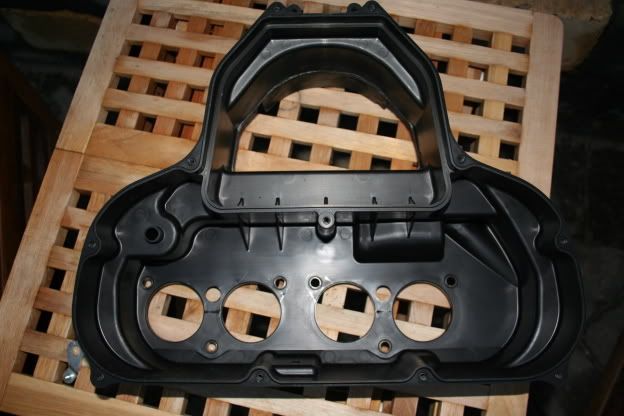 Check the comparative power curves, stock vs. modified on an FZ board member's bike. Lowest curve is stock, the middle is with a PCIII, air box hogged out and a slip on, finally the highest curve is all the above with an ignition module. Word is the ignition module really livens the part throttle response.
Check out what a modded FZ-1 does to a stock '04 R1 at real world engine speeds. :cheers
Better tuning through electronics on these here modern motorsickles. Preliminary research completed, acquisition plan engaged. This is going to be fun :hail