Discussion Starter
·
#1
·
Mind you, it wasn't all plain sailing. The throttle housing seized yesterday morning on the way to work, so I called the dealer and was told to bring it straight in so they could take a look. 3 hours later and they tell me the dismal news...........£540 and they couldn't do it that day. Aaaarrrggh!:banghead Left it with them and told them the situation and then called them this morning to ask if they could get it done for lunchtime so at least I'd get half a day on track. Well, bugger me. 11 o'clock and the phone rings to tell me it's ready to roll. Whatever people say about stealerships they've done me proud and pulled out all the stops to get it done.
Went to the track this morning anyway to sign on. Did a sighting lap in the pick up :laugh and then got a drive in a Westfield...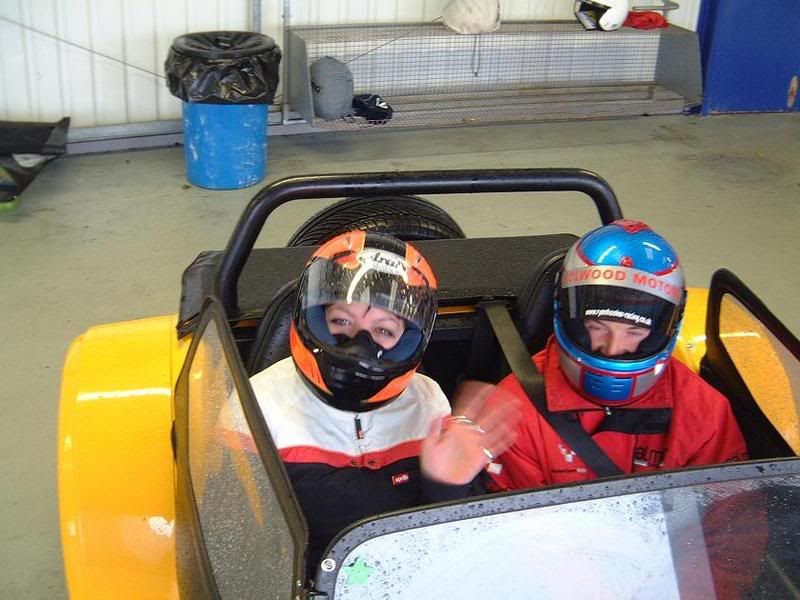 It was absolutely pi$$ing down but good fun none the less. Managed to get it a bit squirrely out of one of the corners at least:devious
Then got a pax lap in a Toniq R....
What a tool that thing is. Sideways just about everywhere. Trouble is with no screen you tend to get a bit wet when it's raining :devious
Anyway went off to pick up my car and parted with the requisite greenbacks and back to the track and managed to get 3 laps in before the lunch break.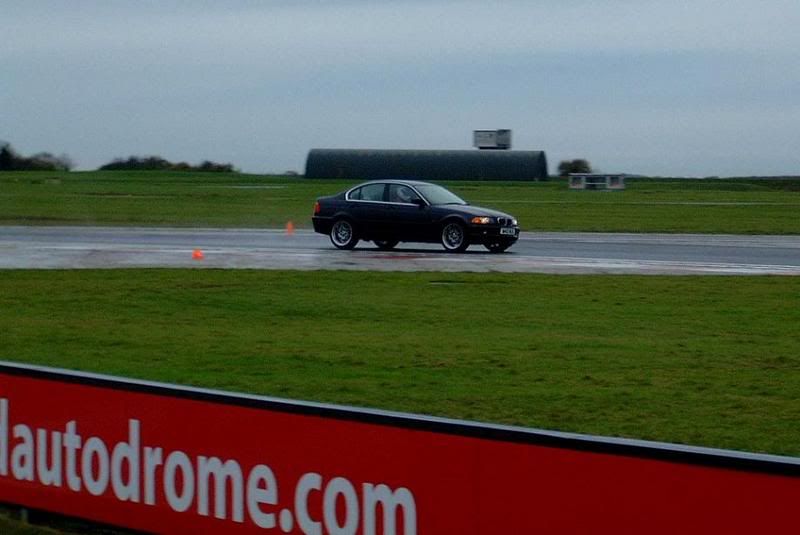 After lunch I had some tuition booked and made the most of it. A mad Brazilian instructor who was excellent and commended me on my driving and the fact that I knew I'd got a corner wrong before he told me. He showed me some excellent tricks and I improved no end. It was then off to do some more laps with Garry as a passenger.
Ooops. Just chasing the car in front and gave it too much throttle on a left hander and round it came. Snapped back the other way when I braked but stayed on the grass (Garry managed to hold his tongue this time and wasn't screaming like a girl). The beauty of the track (Bedford Autodrome and Jonathan Palmer) is that there are virtually no gravel traps and acres of run off so you'd have to be really unlucky to hit something.
A few more laps and I was starting to get the hang of it.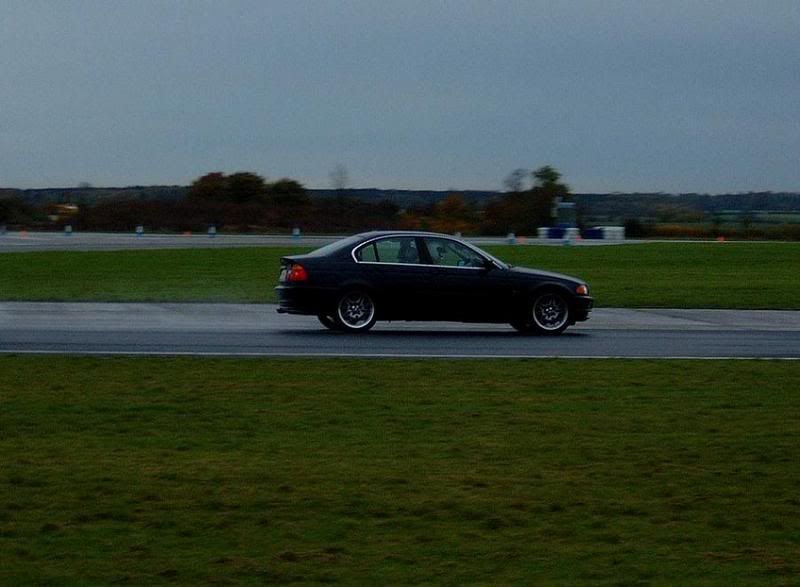 Then Garry came out again and I was catching up with a Radical (pukka racing car, but obviously with a wuss driving it) when it let go again. I didn't brake this time and just let it slide. 720 degrees later and we were facing the right way so I just popped another gear and off we went. I even managed to catch the Radical and overtake him before the end of the lap :devious
The instructor had showed me that if you get your lines right then you can be so much faster than more powerful cars. I overtook both the Westfields when he was with me.
Garry got a pax lap in the Toniq as well...
The upshot is that I had a brilliant day (eventually) and can't wait to do another. They've got another on the 16th December and I think I might have to partake.
I was really impressed with the way the car handled. I have just bought a new set of wheels and had Eibach springs fitted to lower it and stiffen the handling and it worked a storm.