Discussion Starter
•
#1
•
Hello everybody!
My name is Ron I`m from the Netherlands and I love to ride and mod my bikes.
I got my driving licence just 1,5 years ago and i already owned quite a few bikes..
I started of with this thing: A Yamaha TZR 250 2-stroke!
It was alot of fun to ride! but when the thing seased, i`ve had enough.
Then i got my first TL: Suzuki colors :rockon
And after some modding...
Then i bought a cbr 600 f3 for fun and track...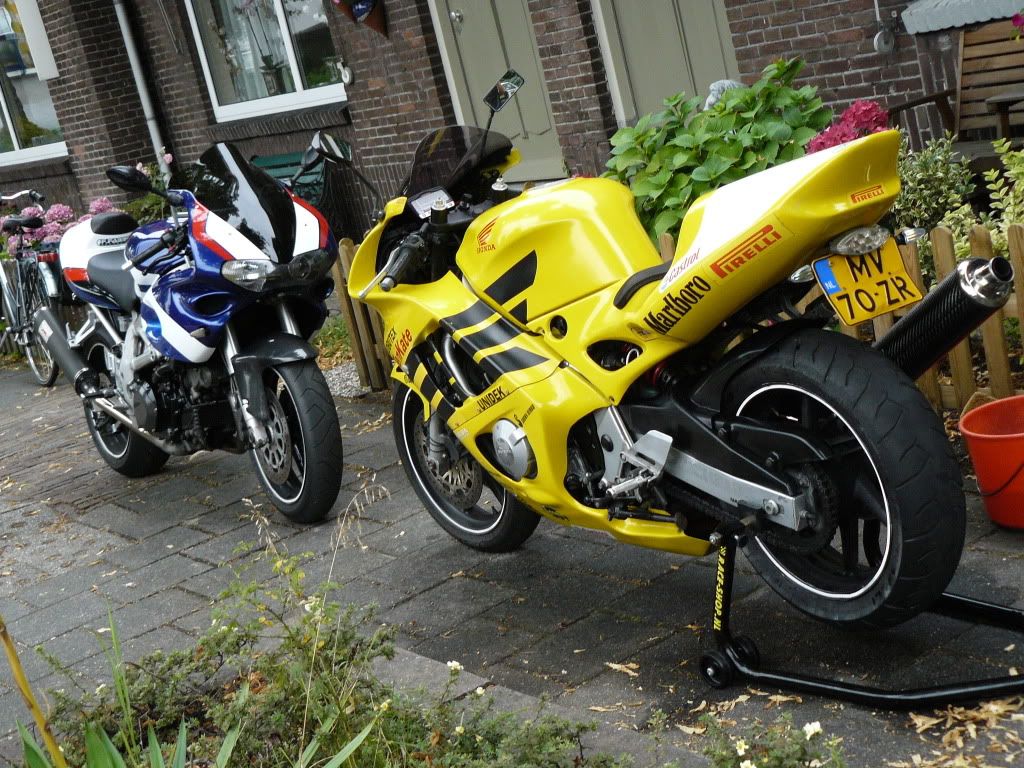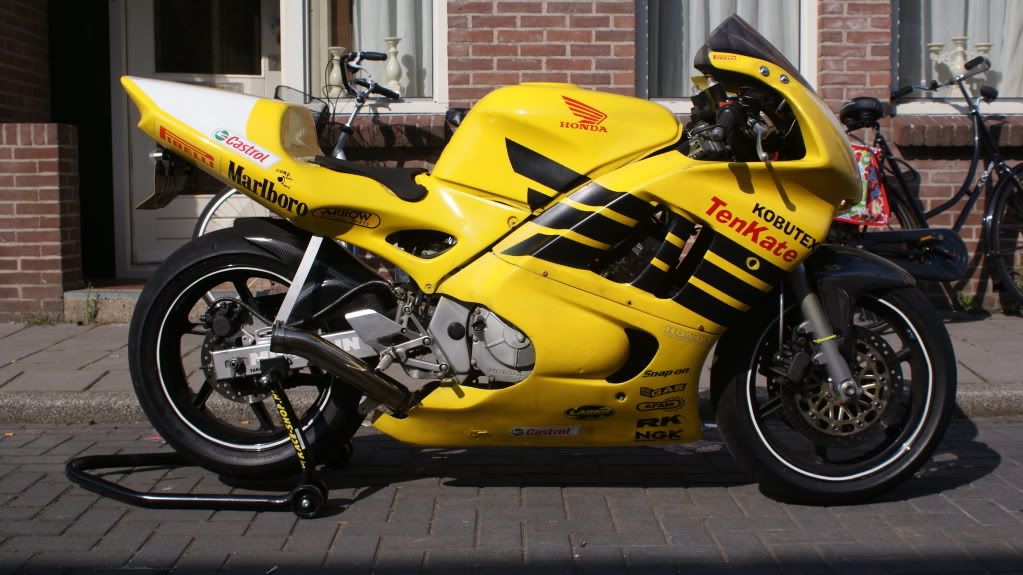 note the screamer sidepipe:hail
Then i painted it black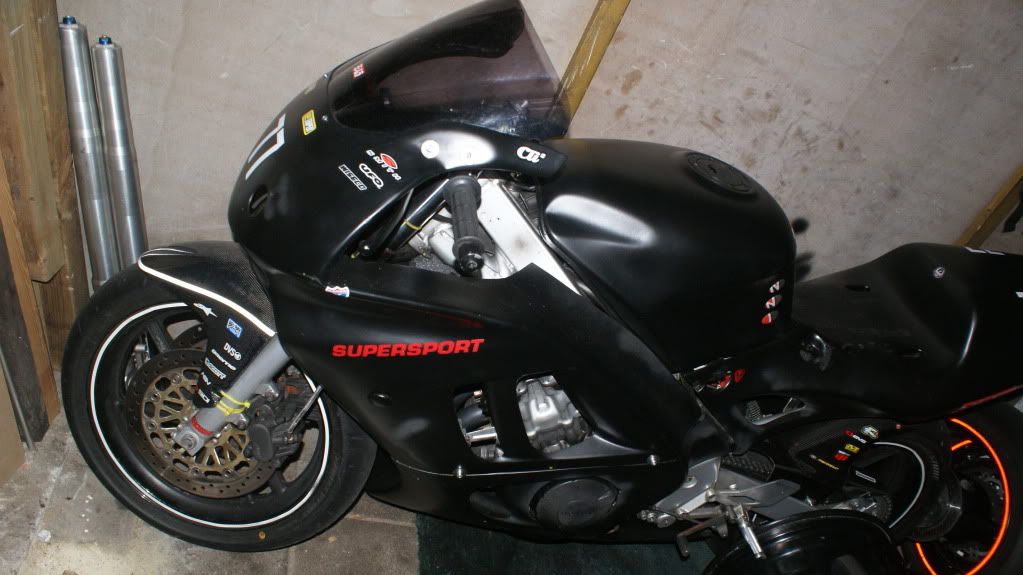 But, then my wrists started to hurt and i had to sell my TL:banghead
I bought an Sv650:thatsgay .. i know i`m deeply ashamed :laugh
Anyway i went to the doctor and my muscles ( well not my muscles, but i don`t know the english word:banghead ) where overstressed.. After some rest I really started to miss the power of the liter twin..
Then I saw Red Devil`s ad on a dutch site, and i told him i really wanted his bike :tillis and after a while i bought the Black Devil!
This is it:
But i wasn`t happy untill i made it my own..
So i bought a gixxer front end and some braking wheels, a Braking 19mm radial M/C, Ducati 999 carbon front fender, Fabbri Black screen and the list goes on and on..
it`s still a work in progress but here are some pics in the meanwhile...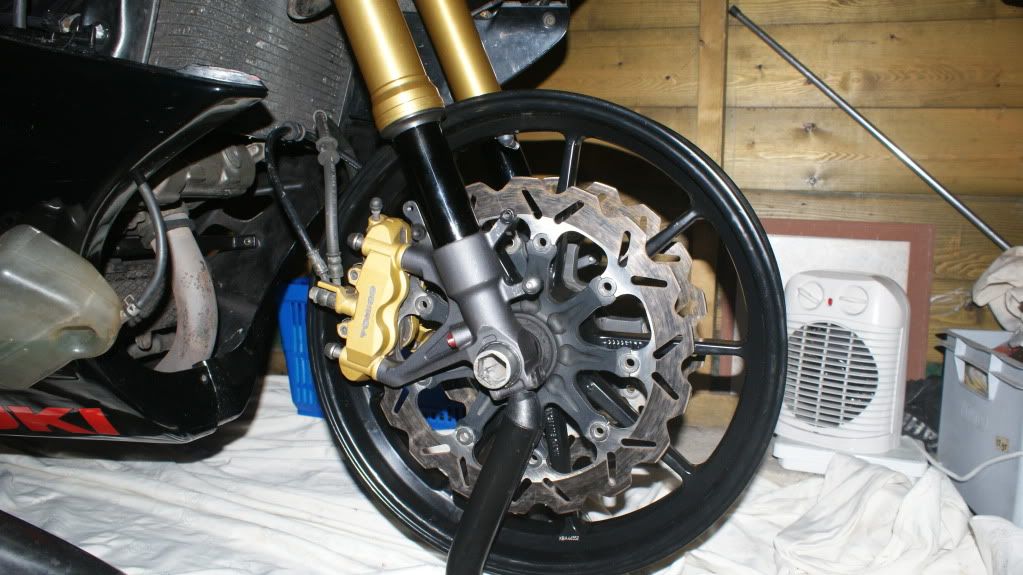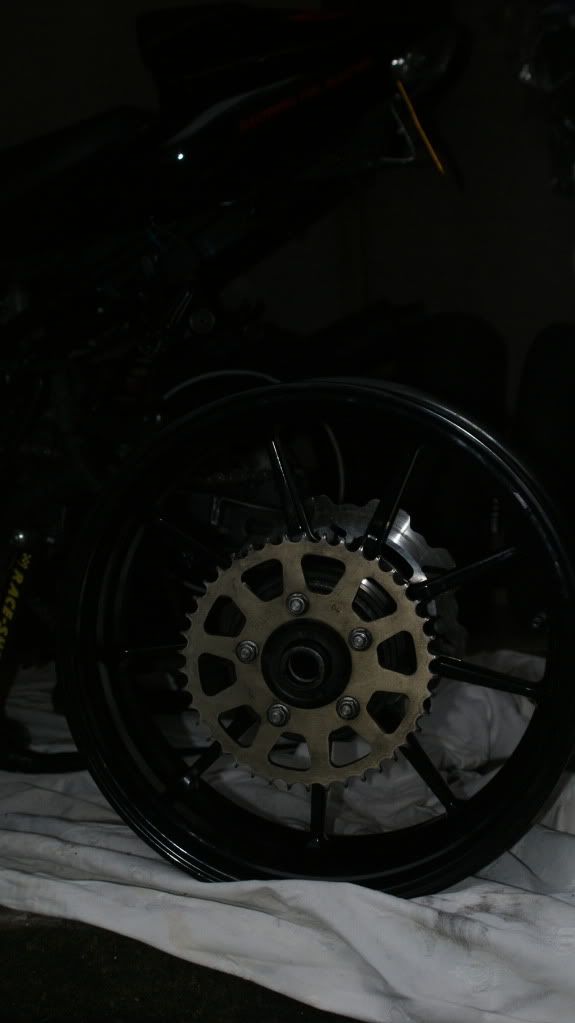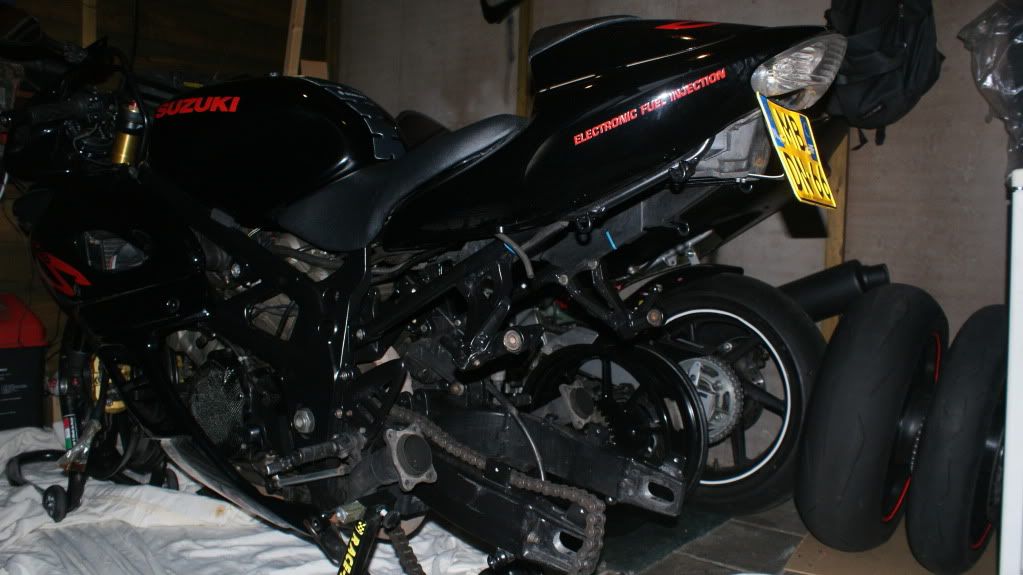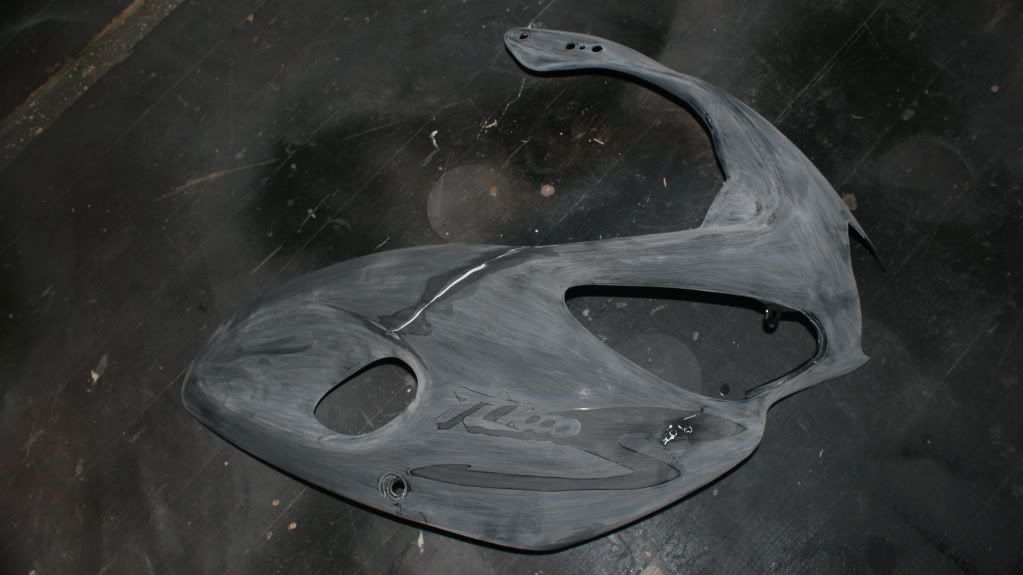 one of the panels was cracked so I`m gonna get it painted again.
Anyway, nice to meet Yall :fingerlol