·
Scooter hottie chauffeur
Discussion Starter
·
#1
·
Installing your super kewl Rifleman's 1/5 or 1/6 throttle insert.
Step 1…. Get a super kewl Rifleman's 1/5 or 1/6 throttle insert by Pming me and I'll get one right out to you.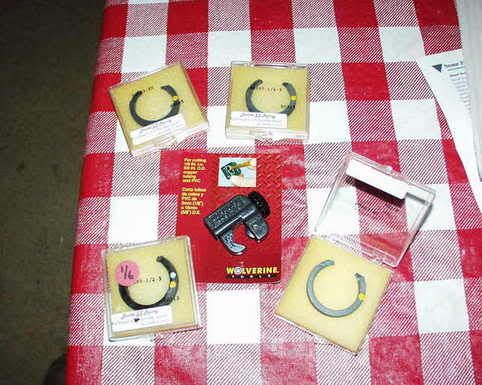 Step 2…. Get together the needed tools. This includes a Phillips head screwdriver, a stubby is better but not necessary, a pair of strong side cutters (Dikes) or bolt cutters, and most importantly, a mini tubing cutter. This can be obtained from any good hardware store or plumbing supply. This is worth purchasing while your waiting for your insert to be delivered. I can't believe how many things I have used this for on my vehicles.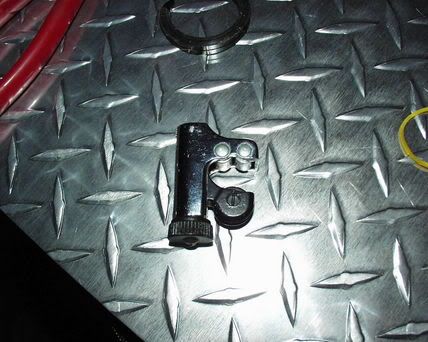 Step 3…. Slack both of the cable tensioning devices on the cables leading to the throttle node. Loosen the large ring and then turn in the cones. This slacks the cables and gives you some working space for the disassembly. Remove your bar end weight from the right side clip-on. These are on the 03' Tiller, can't say for earlier models or the Tillis but there is a cable adjustment somewhere, just might be down near the TB and might take some digging to get to.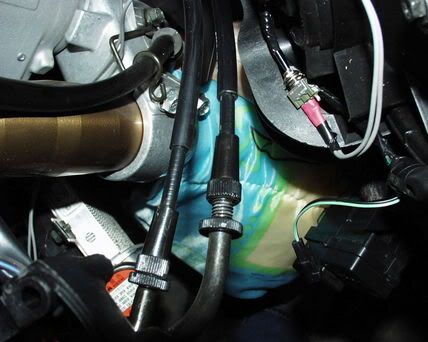 Step 4…. Take apart your throttle node. There are three Phillips head screws in the bottom of the node. Two are visible in the pic; the third one is on the gas tank side of the node. Two will hold the node halves together, the third (closes in the pic) holds the cable in the node.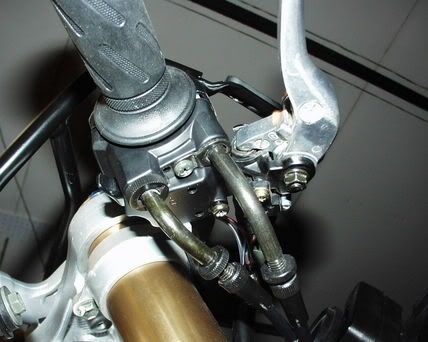 Step 5…. Slip the cables ends out of the throttle grip assembly. With the cable tensioning devices backed off this should be simple but may require a small flat bladed screw drive to push the cable ends out of the grip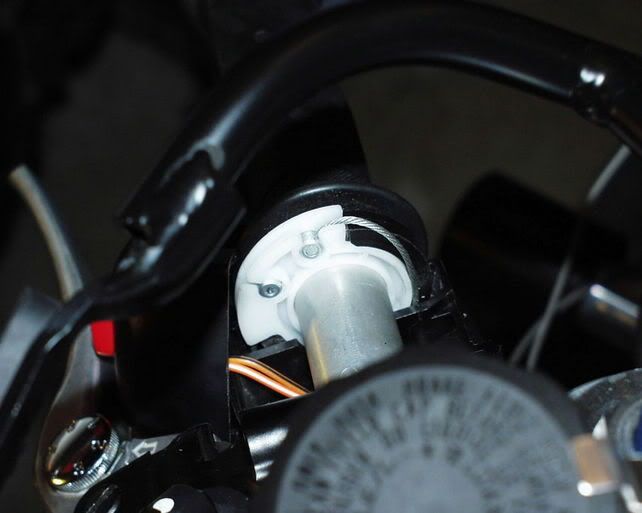 Step 6…. With the cables removed from the grip, slide the grip off the clip-on. Clean the inside if the grip and the surface of the clip-on and lube it when you put everything back together. The 1/5 increases throttle speed but also increases the torque needed to return the throttle to idle. Sometimes the TB spring isn't strong enough to spring return the throttle to idle when the clip-on and grip plastic is dirty. This can be a kinda scary situation when you don't expect it. I lubed mine with WD40 and didn't have a problem.