Discussion Starter
·
#1
·
I woke up the other morning with the salty taste of spunk in my mouth.
Weird huh?
Admittedly, I had eaten a box full of spunk the night before, but to still taste it in the morning was an unpleasant surprise.
i managed to get rid of the taste with some vigorous brushing and some kickass whitening brightening oxygen bicarb-soda toothpaste.
Still, weird…
<br>
<br>
<br>
<br>
<br>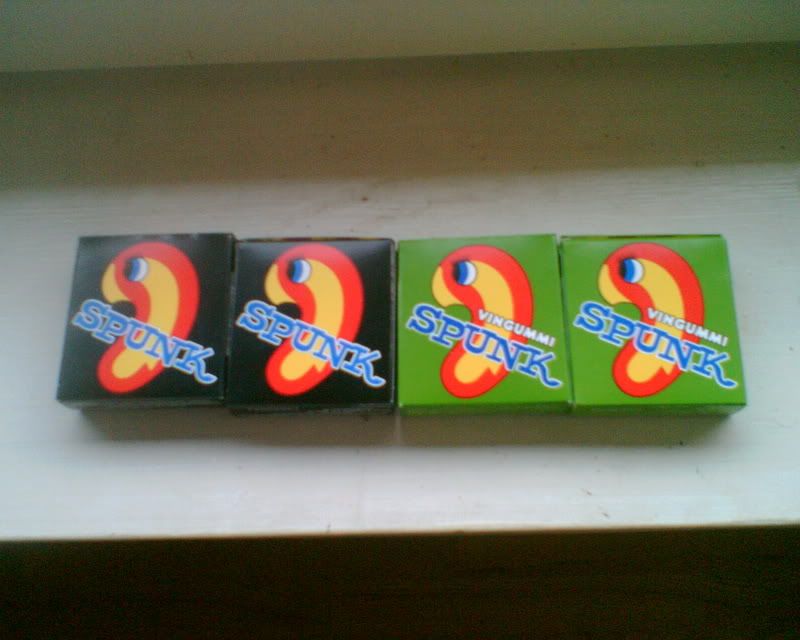 <br>
<br>
FYI, SPUNK is Danish lollies/sweets/candy.
The black box is salty licorice, the green box is wine gums.
The boxes are not much bigger than a condom packet either…
Bet you thought this was a ****ed up post eh?