Discussion Starter
•
#1
•
I was getting a 'clunk' from the headstock when braking or accelerating which is typical of head bearings needing a bit of attention. I could've just re-greased and tightened them, but I wanted to upgrade to taper bearings as I've done this on previous bikes and preferred the handling and reduced maintenance requirements of them. Thought I'd take a few pictures as I went to help others who might want to do the same job.
I didn't do this 'strictly by the book' as I've done it a few times before so just set about pulling it apart
Possibly this could be done without removing quite so many components (I know on the RF900 it's possible to do with with clocks & bodywork in situ) but I like having room to work and it's a good opportunity to clean up the parts.
The tank will need to be raised. Once the forks are removed the top yoke can hit the tank:
Remove the plastics and disconnect the wiring: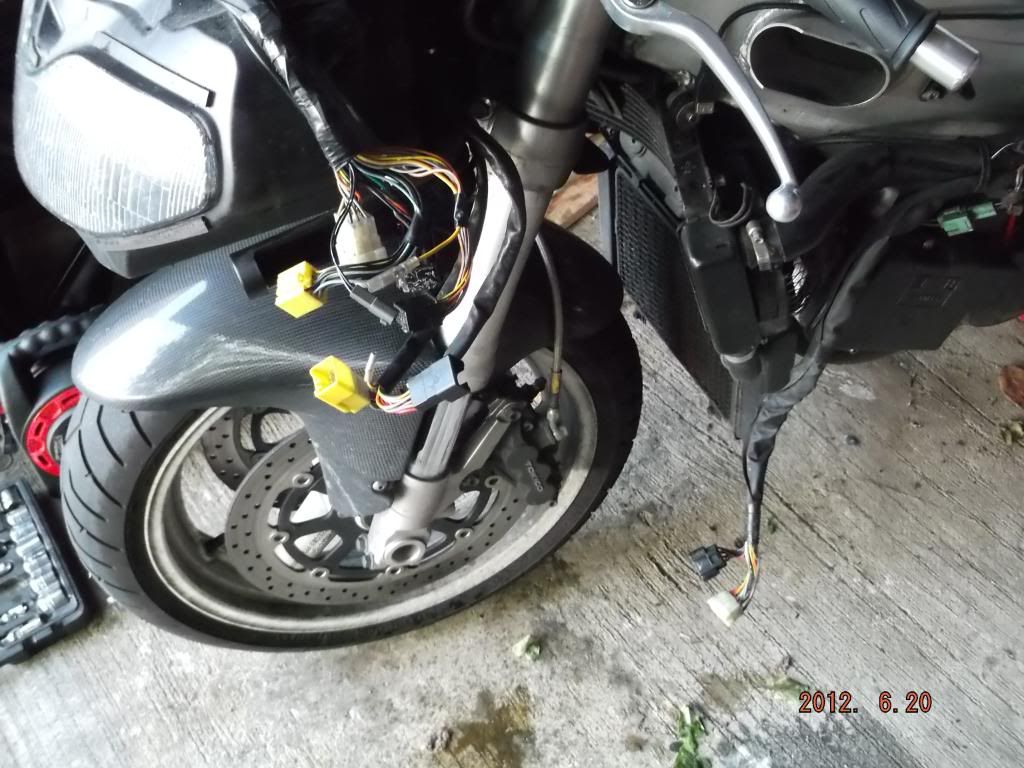 Remove the clocks and front subframe (I just unbolted the subframe from the frame and took it out as a complete assembly):
Taking pictures of brackets etc. is a useful guide to re-fitment:
Remove the brakes. Taking them out as one assembly means less bleeding later (I hate bleeding these six pots)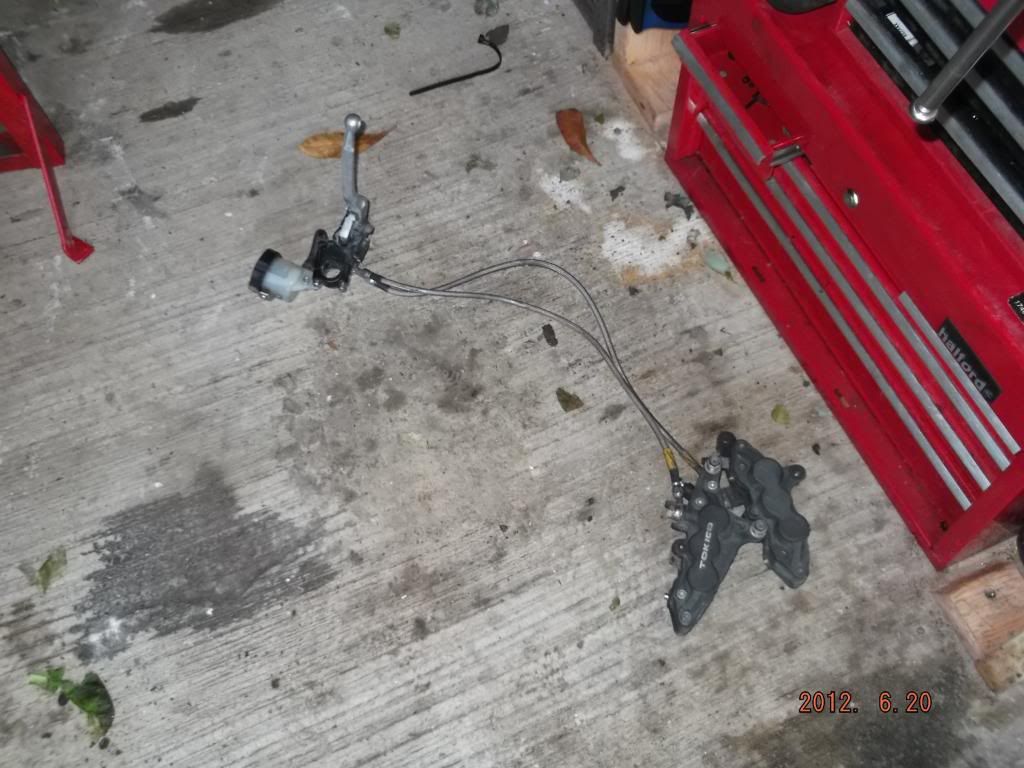 Raise and support the front. Remove front wheel & mudguard:
Remove the forks: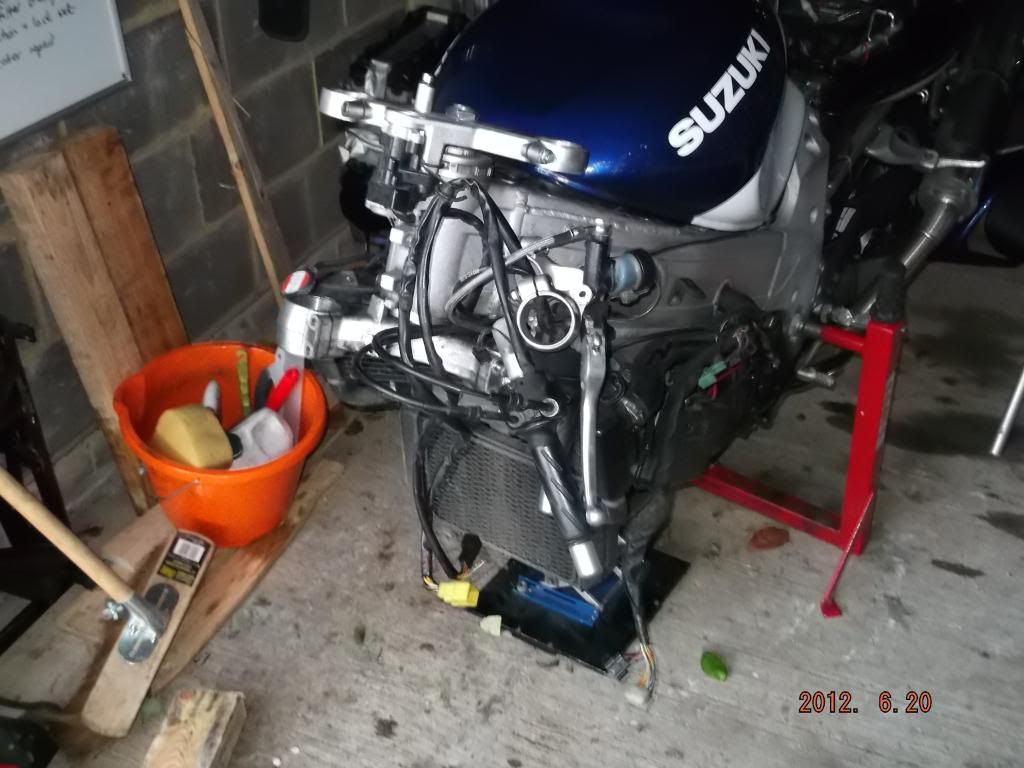 The manual method is to remove the airbox, disconnect the ignition wiring and remove the top yoke with ignition attached. I find it easier to remove the switch from the top yoke as I have the required security bits: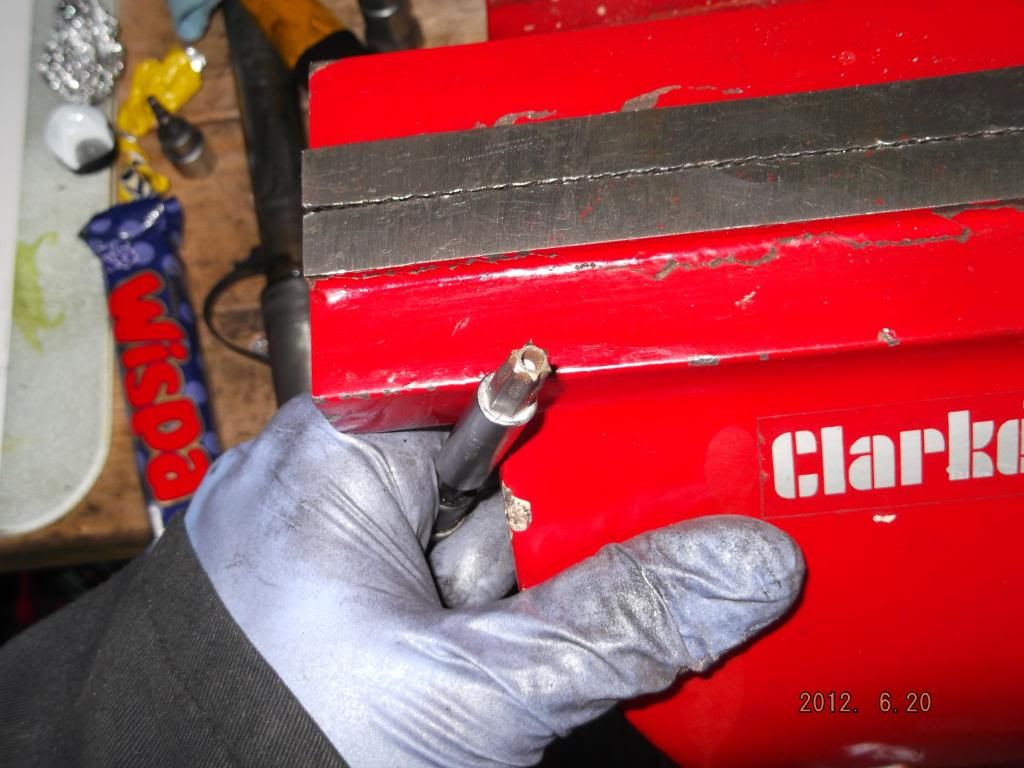 Remove the ignition switch and hang it all out the way: