Discussion Starter
·
#1
·
Hey guys,
Was over at member RWALL's shop today to help him with an issue he was having with a machine & I finally got some shots of one of his latest mods to his TLS. He is working with some HID headlights so he needed some space to put the ballast assemblies that power those lights. The area that the coolant overflow bottle sat in seemed like a good place but what to do with a coolant collector bottle?
Hmmm.
So he fabbed up this assembly that I think came out pretty well. Not a bad idea for those street fighter TL'S IMHO. Here are a few images: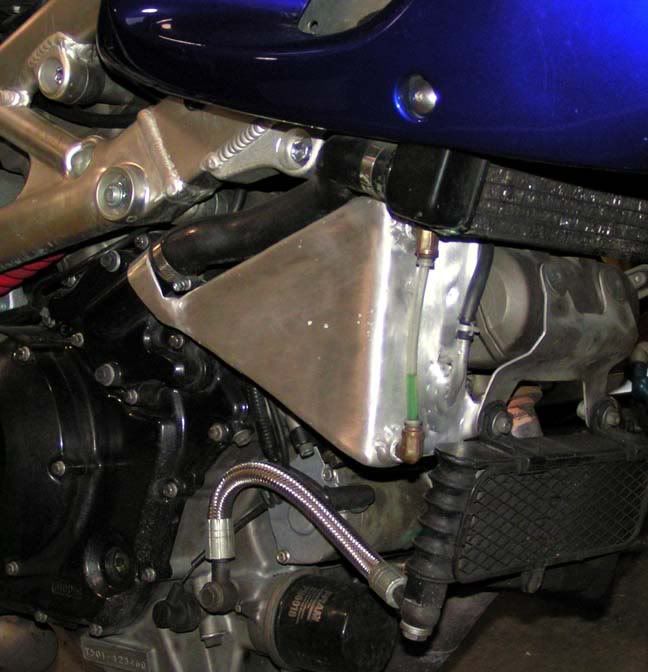 And how about another angle. Hand made, one of a kind. With a heavy duty clear tube so you know how much coolant is in the tank. Good job Rick!