Discussion Starter
·
#1
·
So, once again, the weather was too good to pass up. Dan and decided to meet at his place and, against my better judgement, ride to the mountains. Him on his ZX6R, me on the TLR. My preference is to tow the hour and a half north, unload for the fun roads. So we rode north, the highway was boring but the fastest way to get to the good roads. Bout noon, we arrived to the mountain area, did several hours just tooling towards Deals Gap. I have been several times, Dan was there for his first. Couple of images of the Deals Gap Resort on the NC side of the Gap.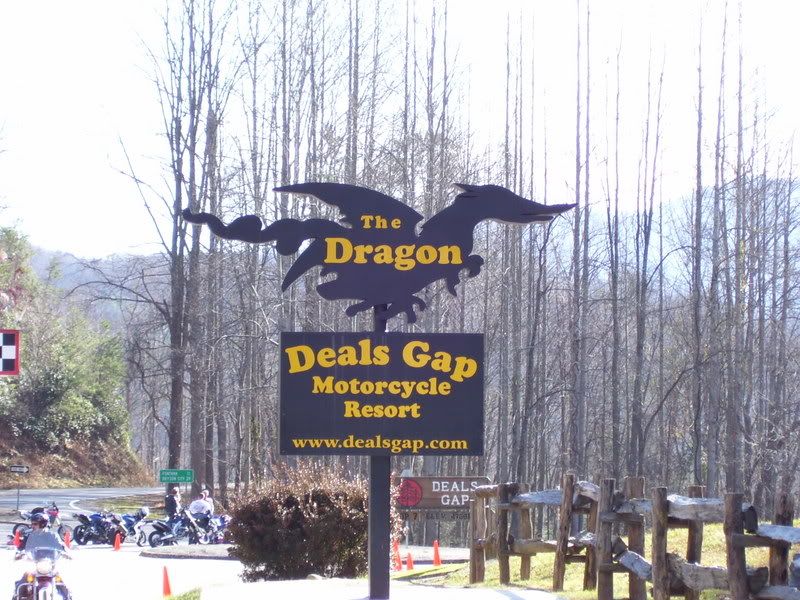 Dan taking a pic of the Tree of Shame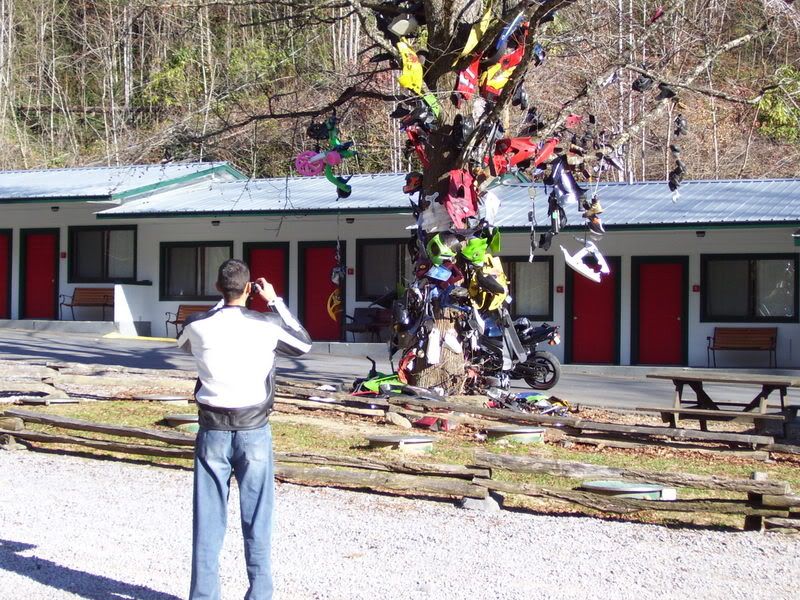 Me checking out the new parts placed on the tree. I should get a better pic for those of you who haven't seen it. Pretty funny stuff.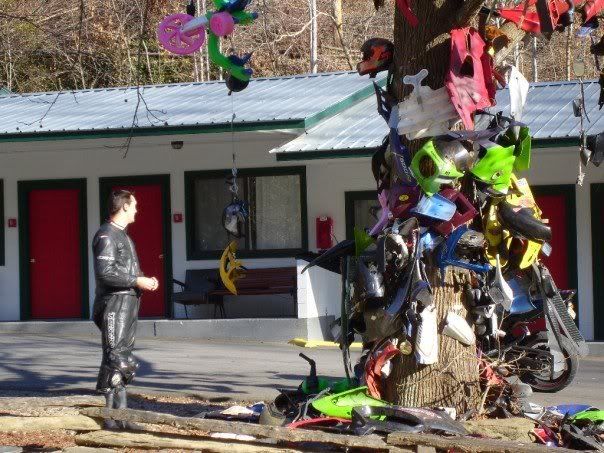 Dan and I on the top of Deals Gap. I aint small, he happens to be 6'6".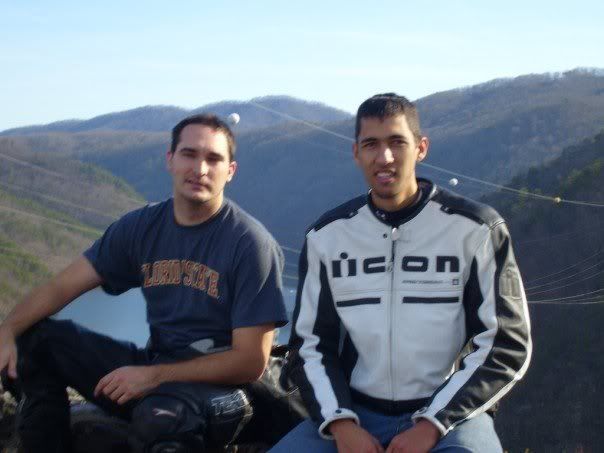 Me fixing my leathers so they don't fall off when I run across the street.
The images of the H2O Dan and I were blocking in the pic above.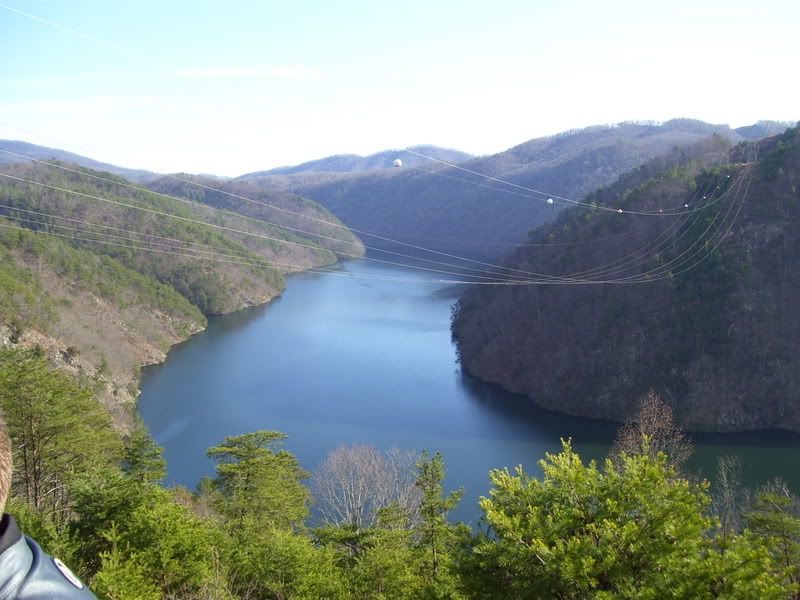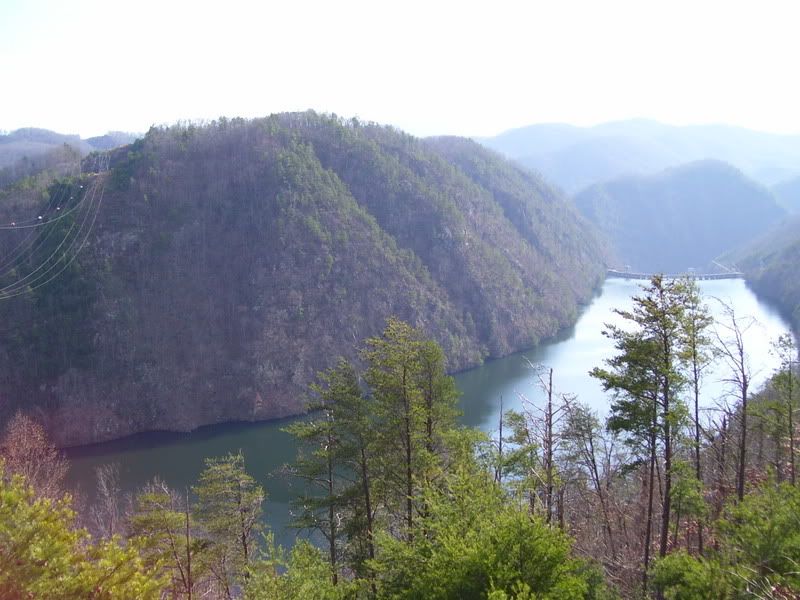 One of the damns downstream from the Deals Gap Resevoir.
We finished the gap, rode to get a late lunch. Once again, poor clock management caused us to spend the last 2 hours of our ride heading south on the bikes in the dark. As the temp dropped. To the low 50s. It got chilly, but once we got on the interstate, we tucked in, hit @90 and cruised for the last hour. Lucky no Johnny Law was working the stretch, cause my throttle hand was getting cold. Besides that, the fleece under my leathers and my tour boots kept me nice and toasty.
So who else is still riding?