·
Chief Moderator for my kids Julia & Kristen,
Josh passed through Colorado on his annual summer tour. As always, we had a great time off roading. I suspect Colorado is going to pick up a talented young lawyer and me a most excellent riding buddy upon graduation. I love it when a plan comes together :devious On to the pics :roost
First stop was an area I have not ridden before, but passed by on the FZ1. I did not know what to expect. The trails were easy, but it was scenic. It was a good warm up. I plan to take my kid there, she will love it!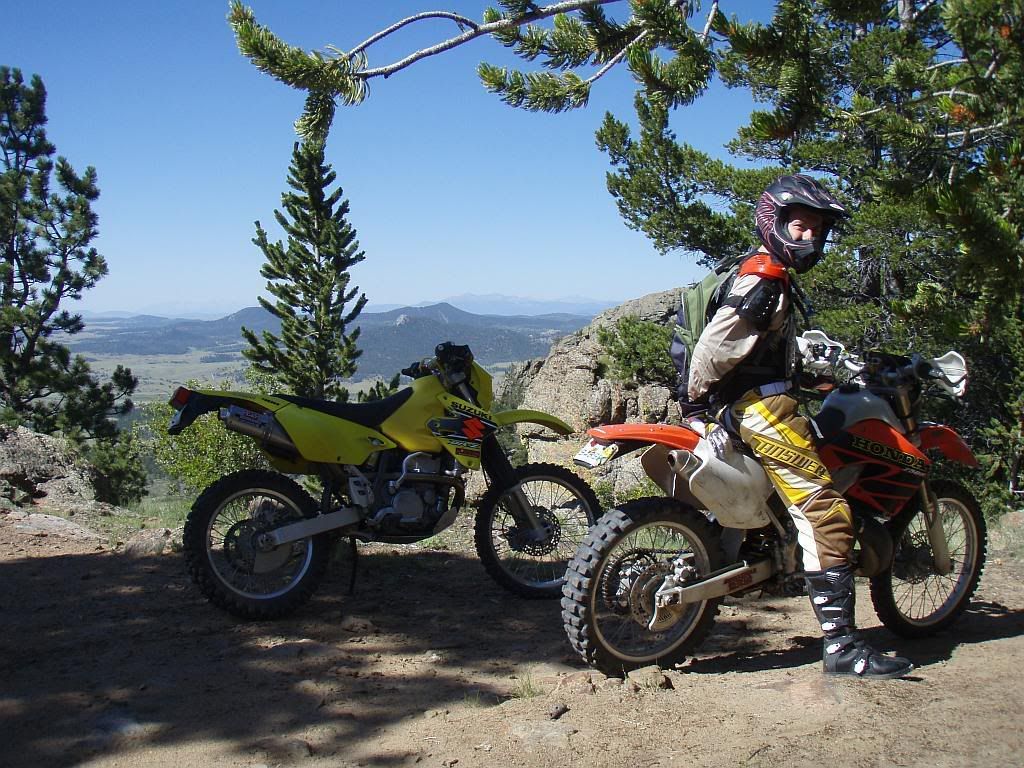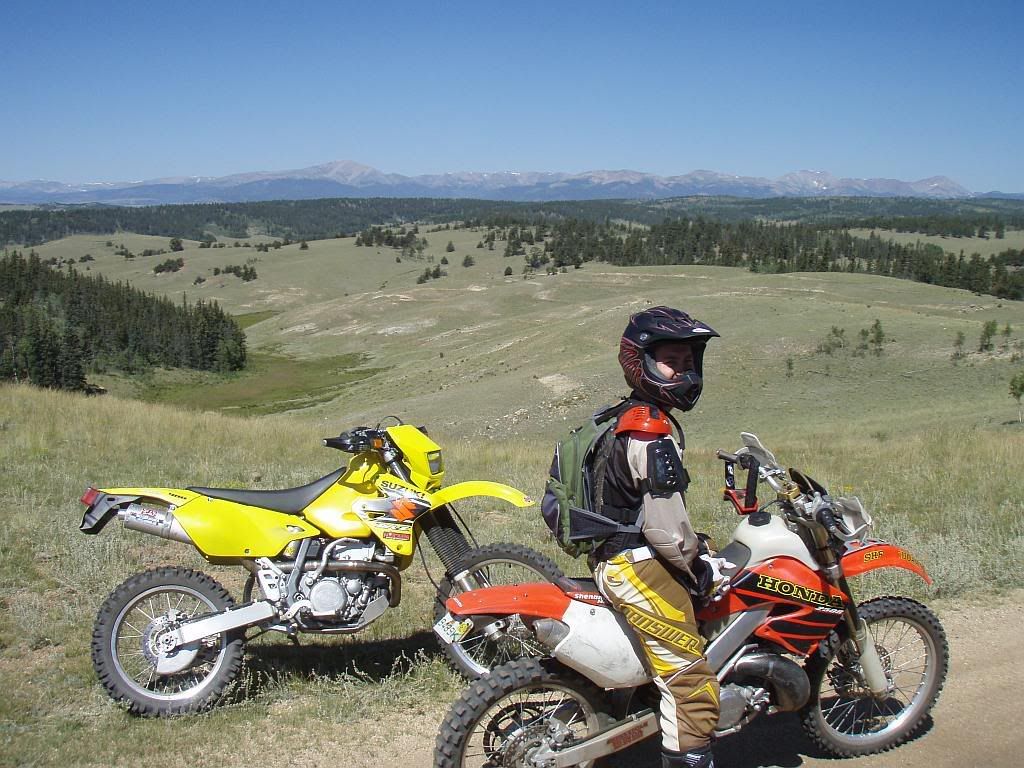 The 2nd are was Webster Pass/Red Cone Mountain. My prior "first off road ride of the season" photo whore with my CRF230 riding buddy was taken there. The snow was gone and we were able to make it to the top, over 12,000 feet, above the tree line. The air was a bit thin up there. The scenery was intense :hail Can you spot the tiny DRZ, working it's way up the hill in the distance? What a vast place this is. The trails went on and on. We were sorry we had to turn around!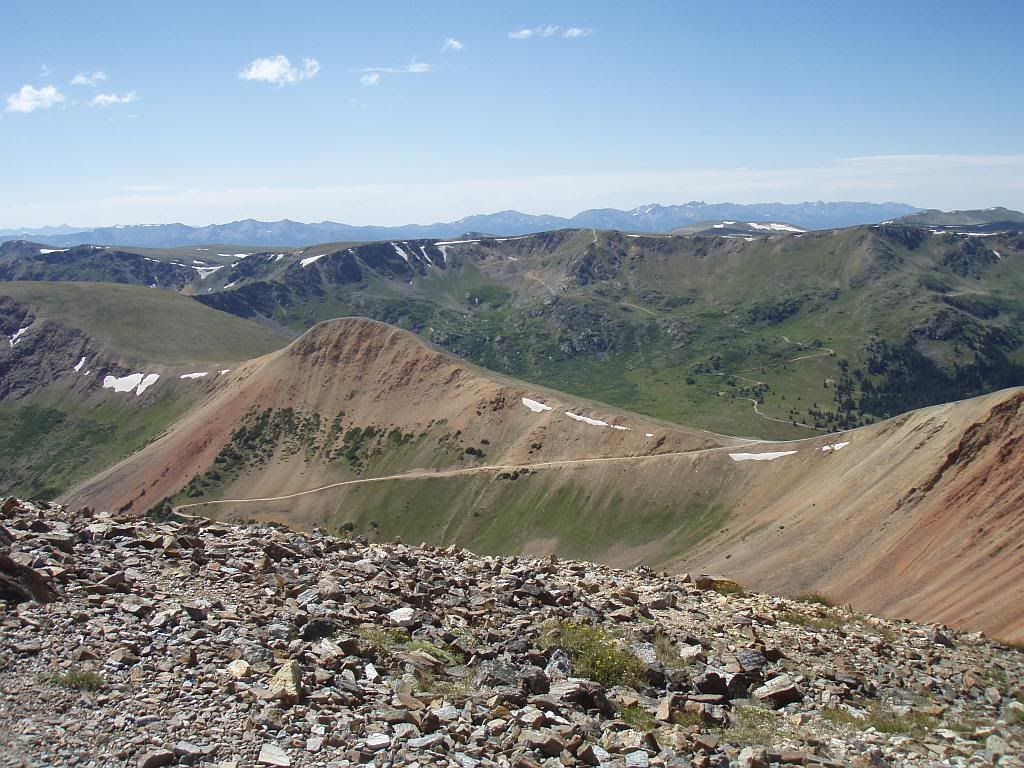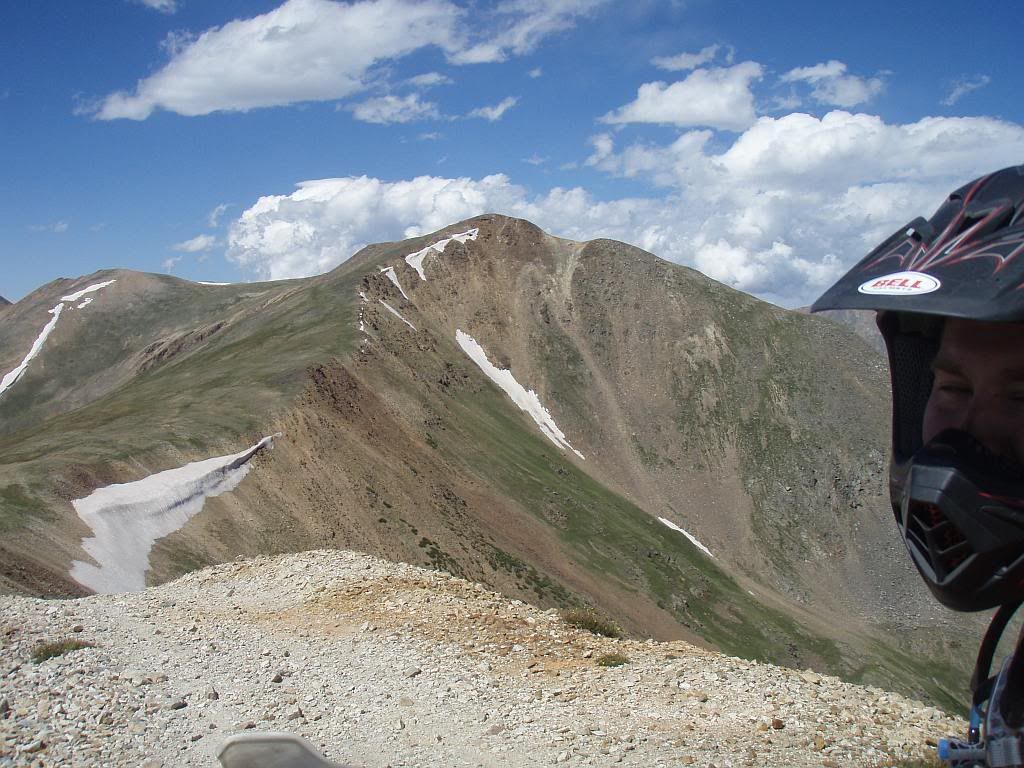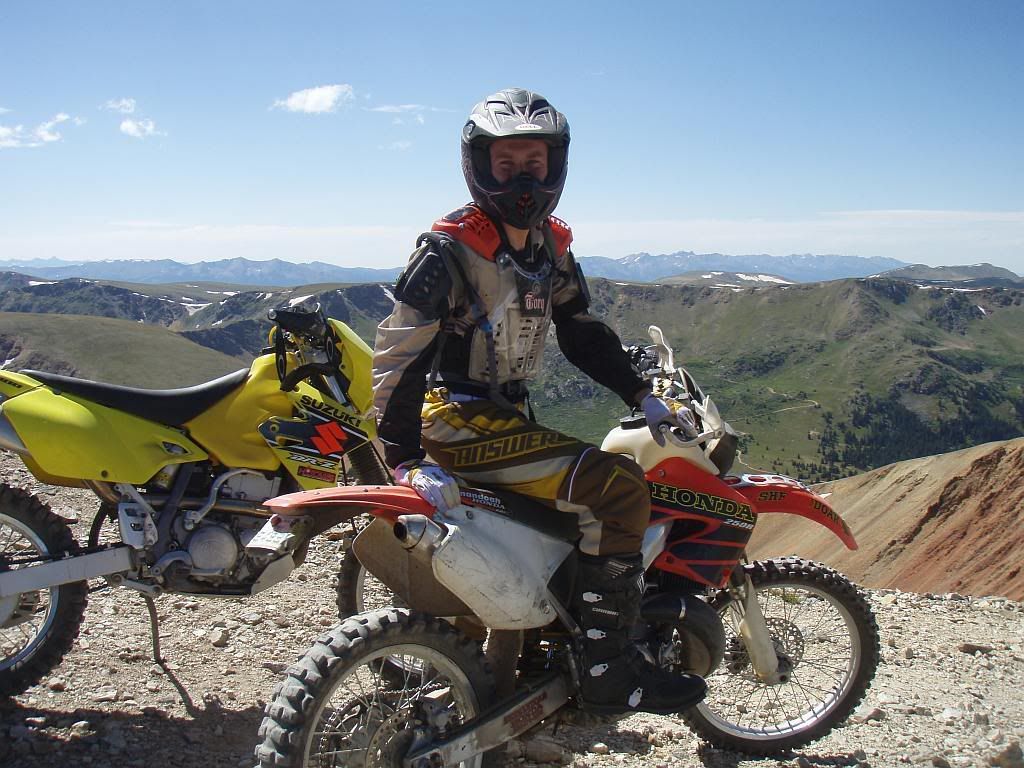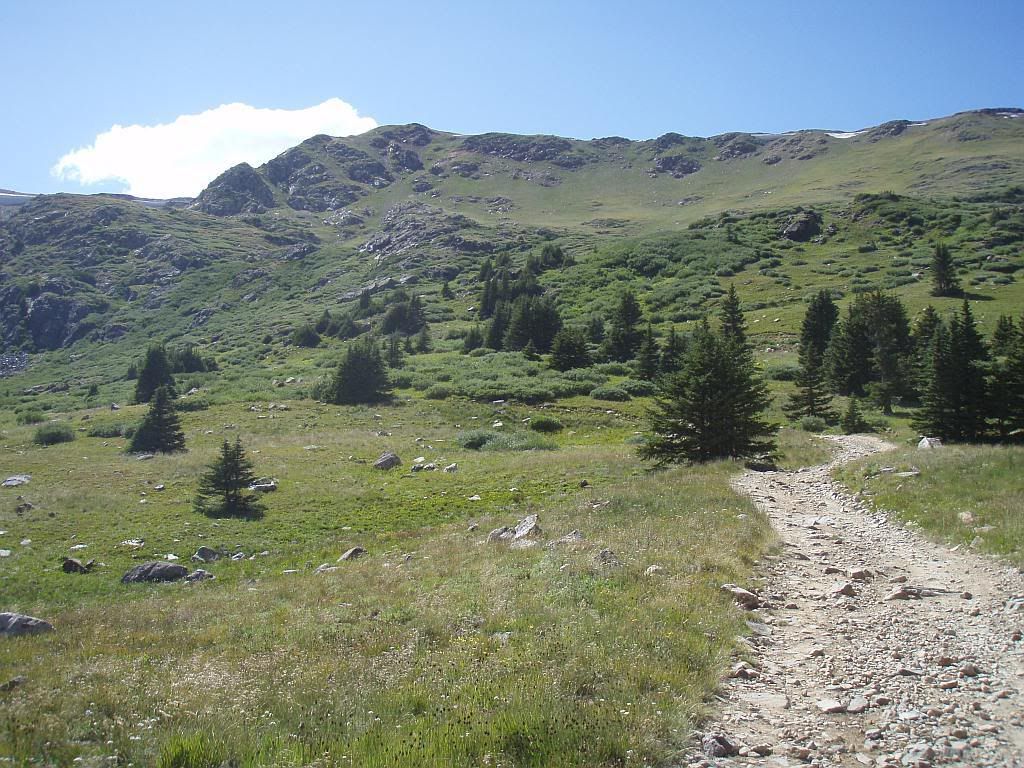 On to the appropriately named "Radical Hill". We were stopped here and a young surfer type guy in an old Land Cruiser comes up and says "Dudes, you goin' up Radical Hill? That thing is covered with baby heads". Baby heads, evidently, are gnarly rocks that are the size of a baby's head. He sounded like Spicoli from Fast Times at Ridgemont High. It was a priceless moment :lol
But of course we went up Radical Hill. Continued