Discussion Starter
•
#1
•
Something I started last year (hard to get across on Photoshop). I love my bike but one thing I hate about it is the headlight. As many of you will know I've messed around with the light unit and created several versions of angel eyes, but my goal was never accomplished. The images below are really what I want my TLR to be.
The TLR is a chunky bike and I love that, but feel the back end needs balancing out with more 'weight' at the front. Plus, now she is getting on for a 10yr old design I wanted to give it a bit of a face lift. I started on a more up to date rear end already to lift the rear a bit (but time got the better of me so this will probably be part of the winter mods), but as for the front I only ever got to purchasing a few bits and bobs for me to start. I'm just trying to get a mould made so someone can make me some fairings... again, this will only work if it looks right, is a professional job, doesn't add weight and you are still able to turn the front wheel!!)
I really need someone like Chelapa and his fabricating skills... you going to come to the rescue and make this thing for me :devious ?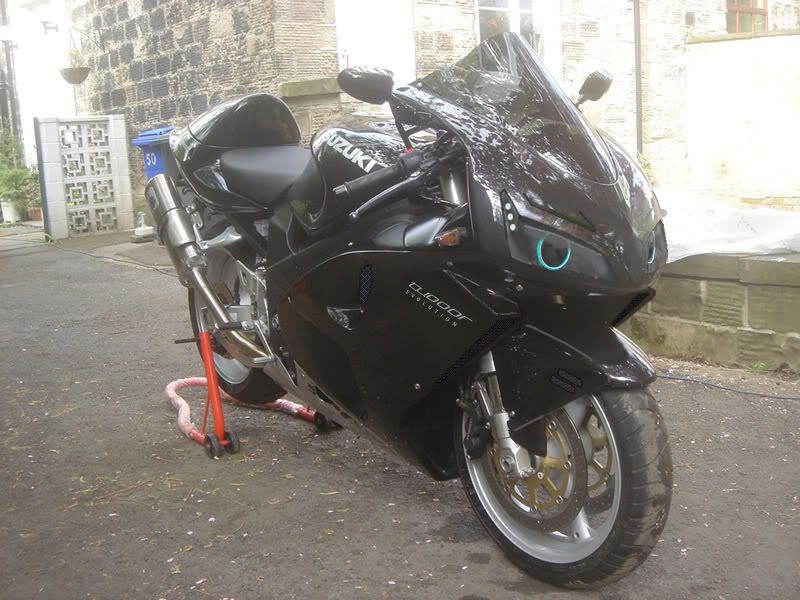 Anyone like it or have I just defaced the very thing we are all on here for?
Ps. apologies if the images don't appear. I had to use a free host as I've forgotten my hosting log on:confused