I have spend the last 2 weeks trawling the net for suitable accomodation, I feel somewhat frustrated by the lack of what I was looking for, however I have narrowed down the search for you to choose, I have supplied the links and prices to each hotel, please vote for each one you would be happy to stay at.
I have tried to find ones large enough to have enough rooms for us.
I would also like a show of hands for definates, as once chosen I can call them to negotiate a discount.
Clicky
(Dog friendly £10 suppliment)
The Hare & Hounds - Best Western Westonbirt, Tetbury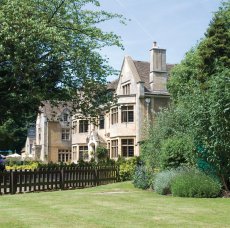 Superior Double (rate includes up to 2 people)
Breakfast Included
£137
Standard Double (rate includes up to 2 people)
Breakfast Included
£117
Superior Twin (rate includes up to 2 people)
Breakfast Included
£137
STANDARD TWIN (rate includes up to 2 people)
Breakfast Included
£117
STANDARD SINGLE ROOM (rate includes up to 1 person)
Breakfast Included
£93
-----------------------------------------------------------------------
Clicky
(Dog friendly)
Inn for all seasons, Burford
Bed and Breakfast
Single occupancy £100.00 prpn
Double/Twin room £110.00 prpn
Four poster room £140.00 pppn
Weekend Breaks
Dinner Bed & Breakfast
Single occupancy £130.00 prpn
Double/twin room £160.00 prpn
Four poster room £190.00 prpn
prpn = Per Room Per Night
-----------------------------------------------------------------------
Clicky
(Dog friendly)
The Evesham Hotel, Evesham
Prices ( May insist 2 nights but will haggle)
Bed & Breakfast Tarriff
Per room per night (including full breakfast, service & V.A.T.)
SINGLE ROOM with bath / shower £89.00
TWIN/DOUBLE with bath / shower £124.00
FAMILY SUITE with bath / shower £168.00
We also have some small singles with shower at £76.00
and a garden bungalow (Mulberry) for which we charge a 15% premium (it's very spacious)
-----------------------------------------------------------------------
Clicky
The Cheltenham & Gloucester Chase
Prices
Single Room £80.00
Twin Room £44.00
Double Room £44.00
Triple (Max 2 Adults) £44.00
-----------------------------------------------------------------------
Clicky
Salford Hall, Evesham
FOUR POSTER £130 to £150
DOUBLES/TWINS £110 to £130
SINGLES £75 to £110
(All per room)